To quote the Starks of Game of Thrones, winter is indeed coming and as we enjoy the daying days of summer...well, here in the UK the weather is already wintery...thoughts start to turn to the cooler months ahead, of snuggledom, cuddly socks and toasty warmth after a hard day!
It is sad to see the sunlight already getting darker earlier in the evenings and my thoughts are already starting to turn to the colder months and looking into a possible holiday (if we are very, very lucky) in the dark winter months, to somewhere bright and sunny...actually on doctors orders to help with SAD (seasonal defective disorder).
So I bring to you some bright, cheery, snuggly ideas for those up-coming cooler months!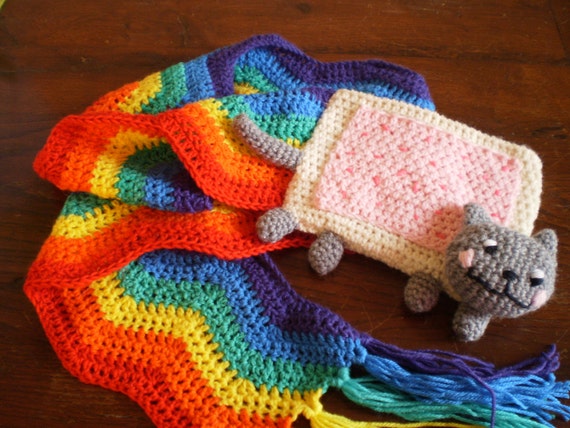 http://www.etsy.com/shop/ZukkaBlu?ref=seller_info
Nyan cat! How bright, cheery and amazing is he? I think this is the better looking one of all the Nyan cat scarfs out there but that's just my opinion (and who asked for it anyway!)
Look at his rosy little cheeks, the cheeky smile, his perfect pop tarty body! And I like how the rainbow is wavy too!
It is really worth checking out Zukka Blu shop too as there is some seriously cool hand knitted stuff here...i'm eyeing up the boba fett beanie and the Holy Hand grenade! Awesome! Nice work!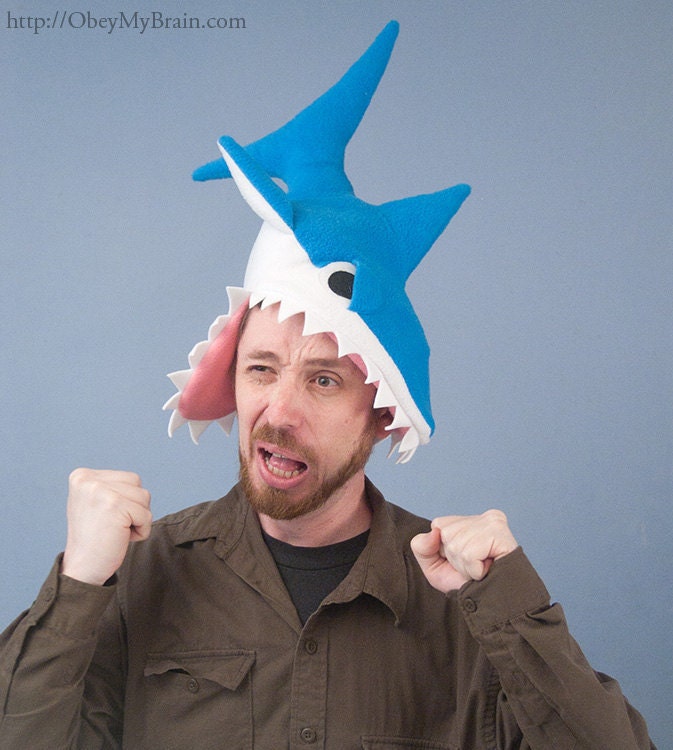 http://www.etsy.com/shop/ObeyMyBrain?ref=seller_info
Dude...there appears to be something on your....never mind....I feel your pain!
How amazing is this?!
The wonderful quirky world of Josh Freeman who created these beauties is just brilliant! I love the photography work too! The modelling is spot on...I can really feel his fear! :D
Seriously this is another shop I strongly urge you to look at! Th hats are just brilliant and guarentee to make you smile! My brother would love these!
Josh couldnt have said it better here - "
This dastardly villain of the sea will bite you if you're not careful. But he is also very snugly if you treat him well."
If sharks are cute and snugly as this guy...well I be treating him very well!
It is worth me mentioning here that this guy is responsible for the squidhats as seen in season 4 of The Guild...something I'm still trying to watch if i find the time after many people pushing it on me...i'm buckling to peer pressure!
Bravo Mr Freeman, you rule dude!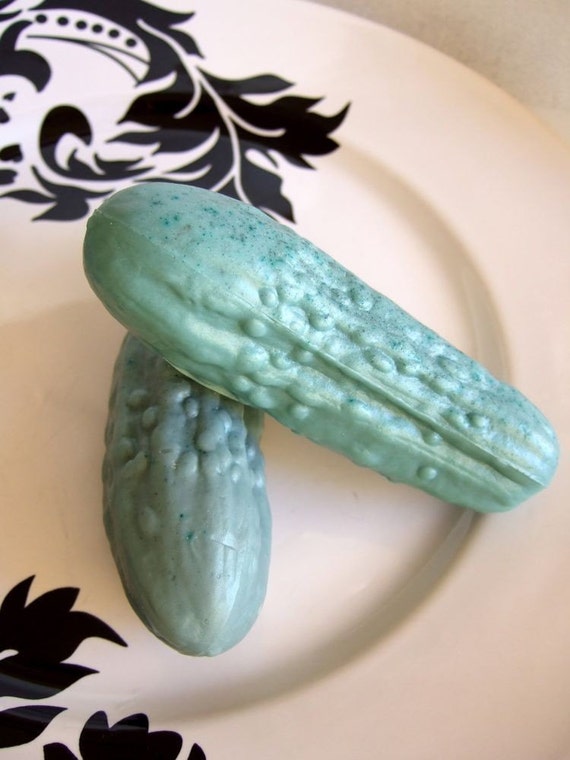 http://www.etsy.com/shop/MollycoddleSoap?ref=seller_info
Random I know but I'm putting this up in honour of my baby brother (he's not that much of a baby...a five foot six baby that is...!)
A pickle scented pickle!
My brother is mad for pickles as known as gherkins here in the UK, he has been given huge jars of them for christmas in the past and thinks nothing of chomping his way through them as a snack or even once for breakfast....yeah...
I associate cold weather to warm baths, hot showers and wonderful soaps! (but that is just me!)
I love the other soaps as well made by Mollycoddle, I mean a slice of toast and butter soap that smells like freshly baked bread? Onion rings soap?! glow in the dark skull soaps?!?!?!
Oh man! I want the lot!My family would love these...heck even my guinea-pig would adore it! (guinea-pig soap?)
Please, please, please ship to the UK Mollycoddle, pretty please?!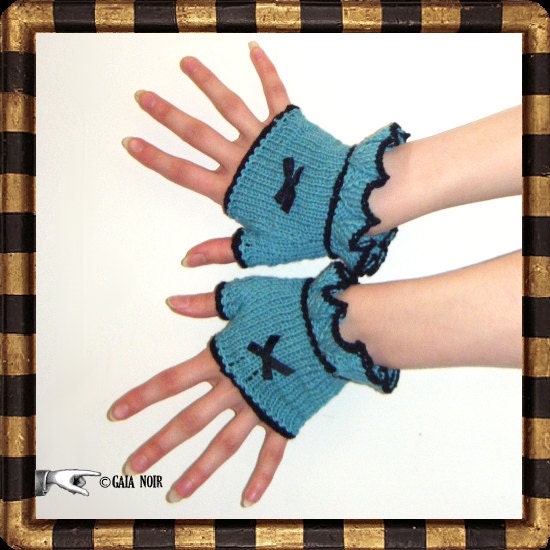 http://www.etsy.com/shop/GaiaNoir?ref=seller_info
Check out Jane Faye of Gaia Noir's little hand knitted mitts!
Now if you know me, you know I like steampunk, lolita and all manner of quirky things and this fits the bill perfectly for me!
What is worth even more of a mention is these gloves are eco-friendly as Gaia Noir focuses on this mission statement -
"I make gorgeous things to wear :) They're eco-friendly - because I want to prove that ethical fashion does NOT have to be high-end ecocouture or else floppy hippyish beige hemp: it can be fabulous Victoriana ballgowns too!"
I think she done a very good job! Her little tricorn hats are just darling and I love how she described herself as "caught between the lacy rococo tea parties of Lolita and the spiky sepia-toned arsekicking of Steampunk"!
Rock on milady!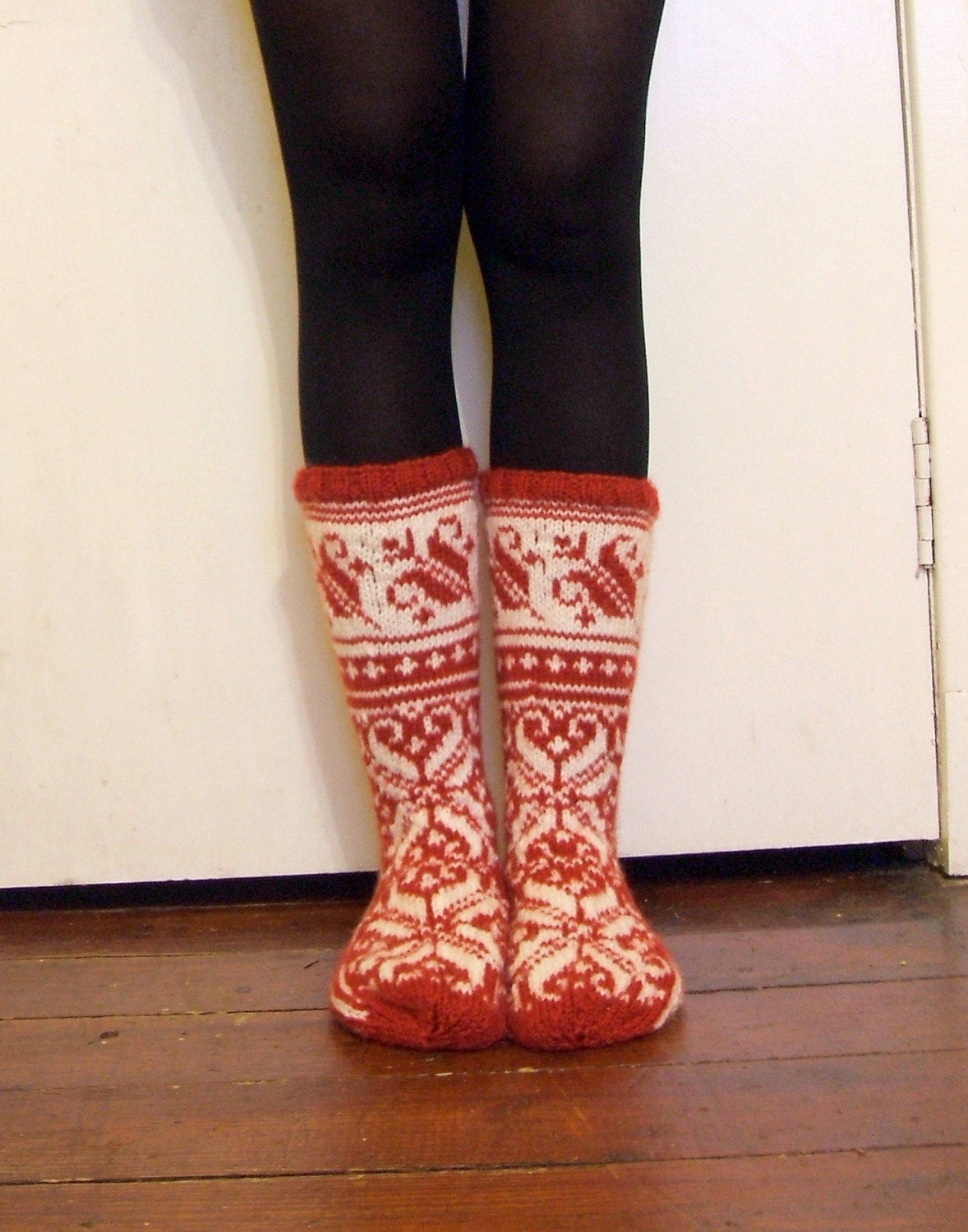 http://www.etsy.com/shop/Legyviel?ref=seller_info
Now when you see these socks, you're immediately thinking of nights by the cosy roaring fire, sipping hot chocolate, wrapped up in a blanket, maybe if you're lucky it's snowing outside....
ahhhhh....bliss!
I love the norwegian pattern that everyone loves these days (i blame ikea!), such a clean, homely look to it and wonderful in its home knitted glory! You can almost feel these on your tootsies can't you?
*snuggles down on sofa*
lovely!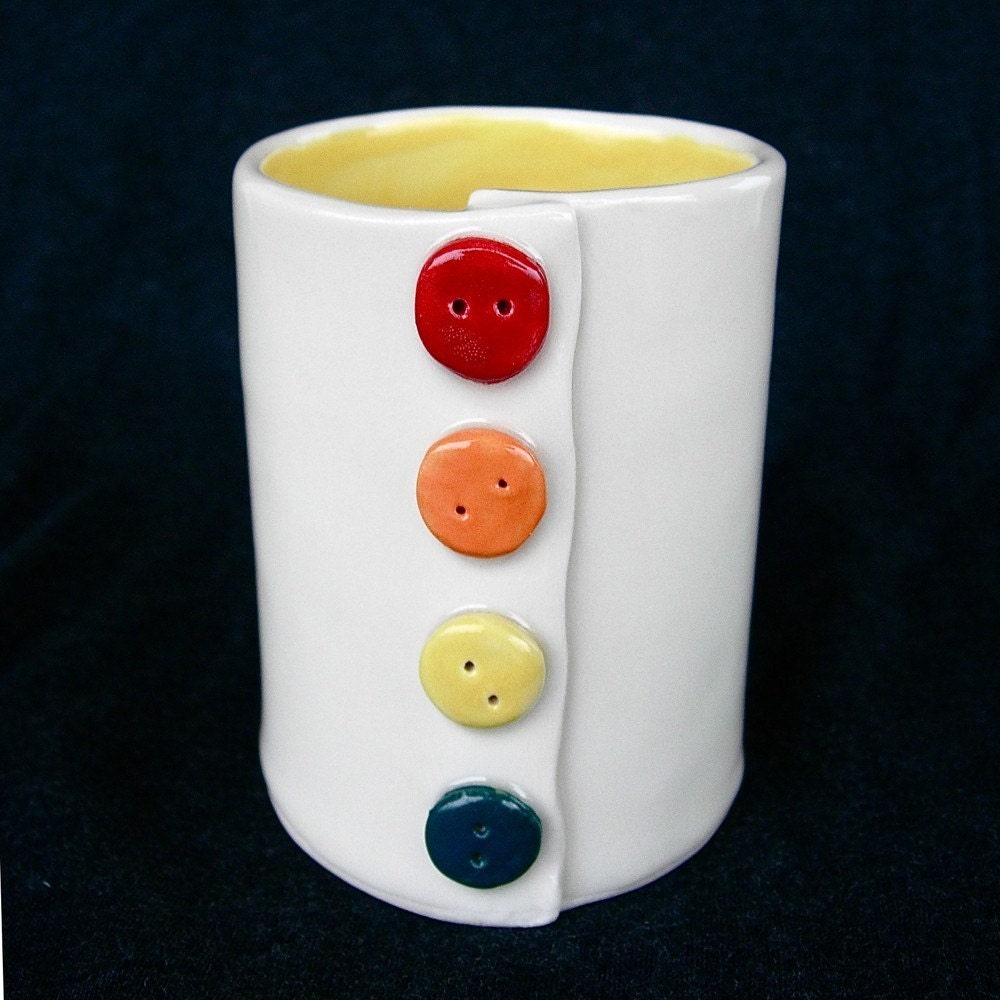 http://www.etsy.com/shop/madhatterceramics?ref=seller_info
Something perfect to drink your cuppa from! I love buttons don't cha know?! How sweet is this?
You button up to keep warm, why doesn't your mug too? I just want to run my fingers over those shiny buttons!
cheery little thing isn't he?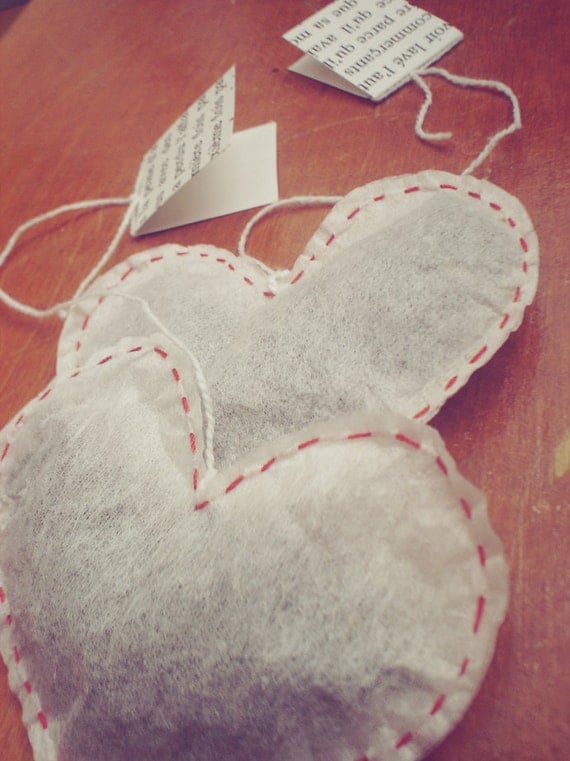 http://www.etsy.com/shop/MrChai?ref=seller_info
"I like hearts.
And I like tea.
Why not have both?"
Why not indeed? How sweet are these? I be too scared to use them, I swear I would just get them out to admire them over and over!
Nothing like we brits says "keep calm and drink tea!"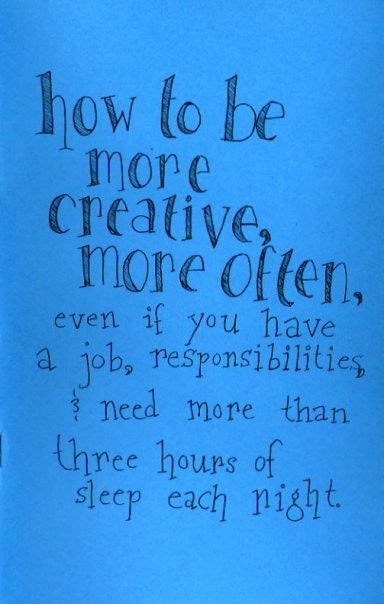 http://www.etsy.com/shop/cardinaldirections?ref=seller_info
You'll need something to read by that fire won't you? How about trying a zine or two? This one caught my eye, and suited for my purposes right now!
"
This 28-page creativity how-to zine is the result of three or four pretty miserable months I had last year. I was trying to reconcile my day-job life with my wild-creative-person life, and it wasn't easy. It's still not perfect, but this zine is the synthesis of everything I read or figured out that lets me go outside with a smile again. When people ask me what I do, I can say I'm a writer and an artist without feeling like a fraud - even though that's not how I make my living (yet)."
Enticing no? I for one be very much interested to see what Breanne Boland has to say!
I might actually take a look more often at zines!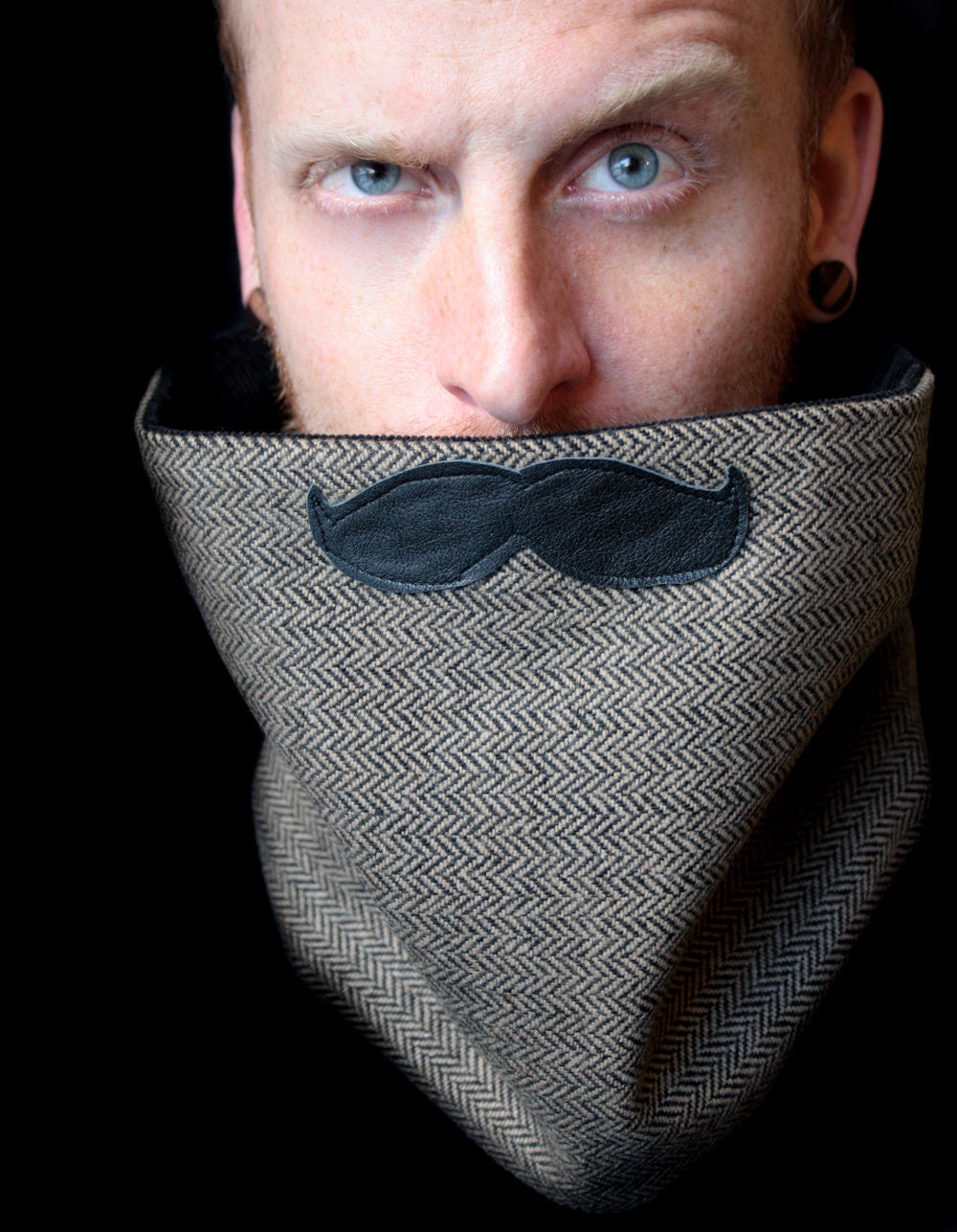 http://www.etsy.com/people/piprobins?ref=ls_profile
These days, you can stick a mustache on everything and it will be cool, gentlemanly and debonair!
This cowl is suave and slick and I love the sophisticated over-all look, with the well chosen tweed (how english!) and a wonderful poirot style 'tash! Jolly good, old chap!
Which leads me strangely to something for the men...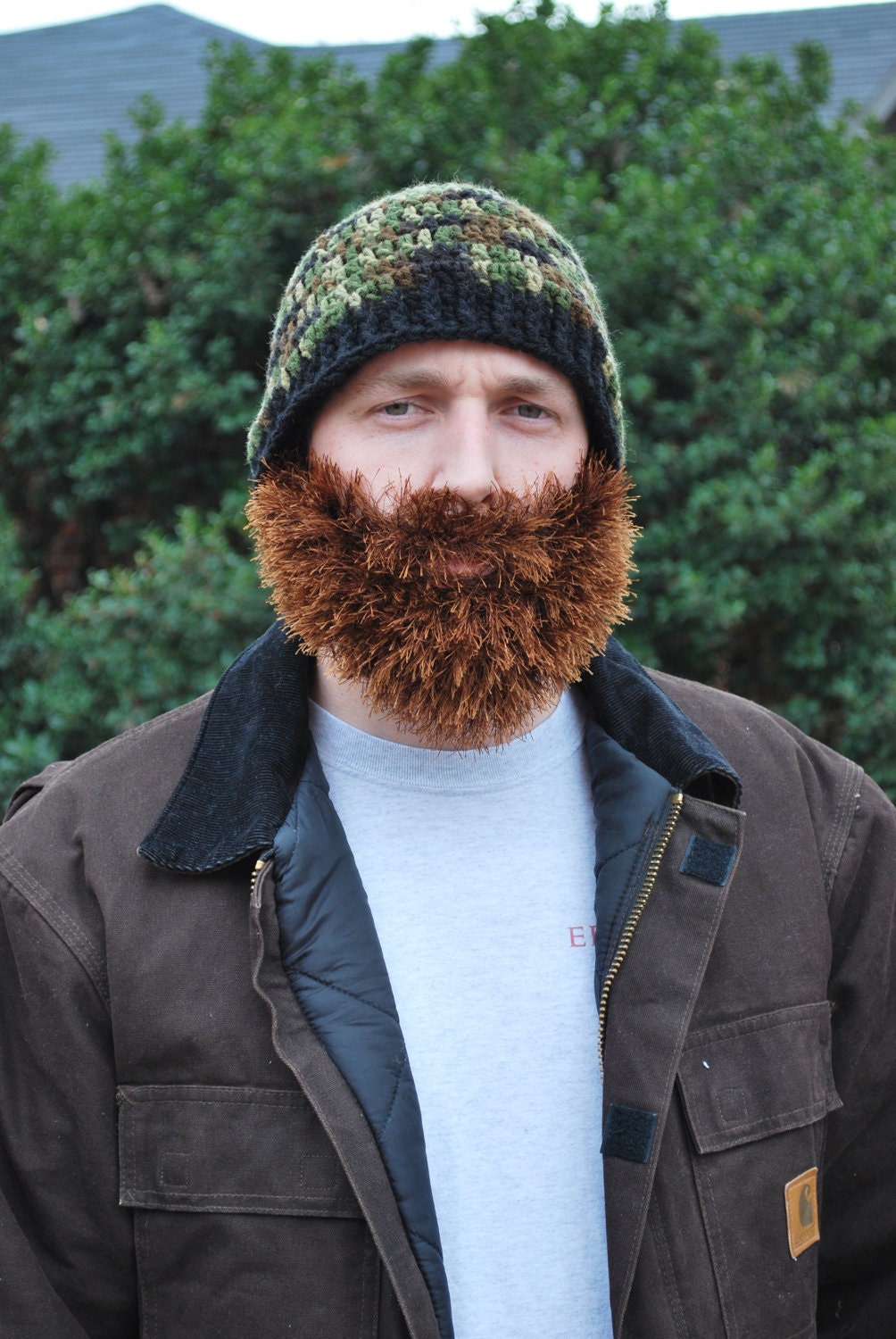 http://www.etsy.com/shop/KristysCreation?ref=seller_info
Do men have bad facial hair day? Seriously...? Maybe the hubby (or *ehem* me) could do with one!
What is worth noting is Kristy of Kristys creations gives at least 50% of the proceeds from every hat bought from her shop, to orphan-related charities! Nice one! I wish you well Kristy, it's great to see someone out there crafting for a better good! *thumbs up*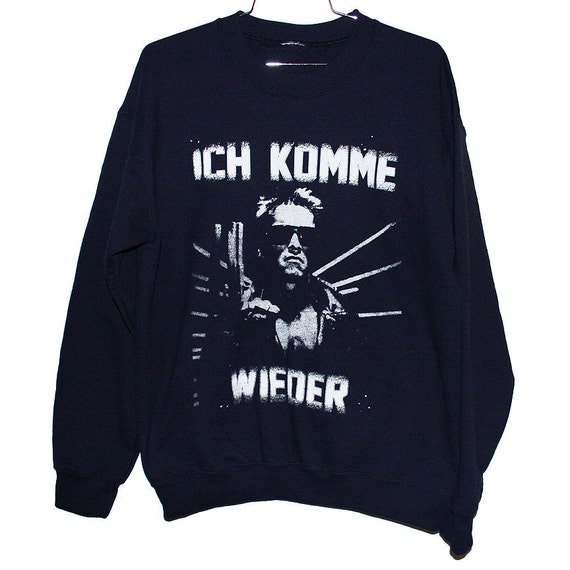 http://www.etsy.com/people/burgerandfriends?ref=ls_profile
Snuggling up in warm jumpers...with a hard-ass kick! Oh yeah! Is it wrong I've already planned what my outfit would look like if I had this baby in my wardrobe?
I'd even wear it whilst watching Total Recall, True Lies and Jingle all the Way! ( i know...i'm not proud of it!)
Light some candles whilst snuggling up in your Arnie sweatshirt, drinking tea using heart shaped tea-bags, out of your button mug whilst wearing a shark on your head...a warm, toasty ambiance?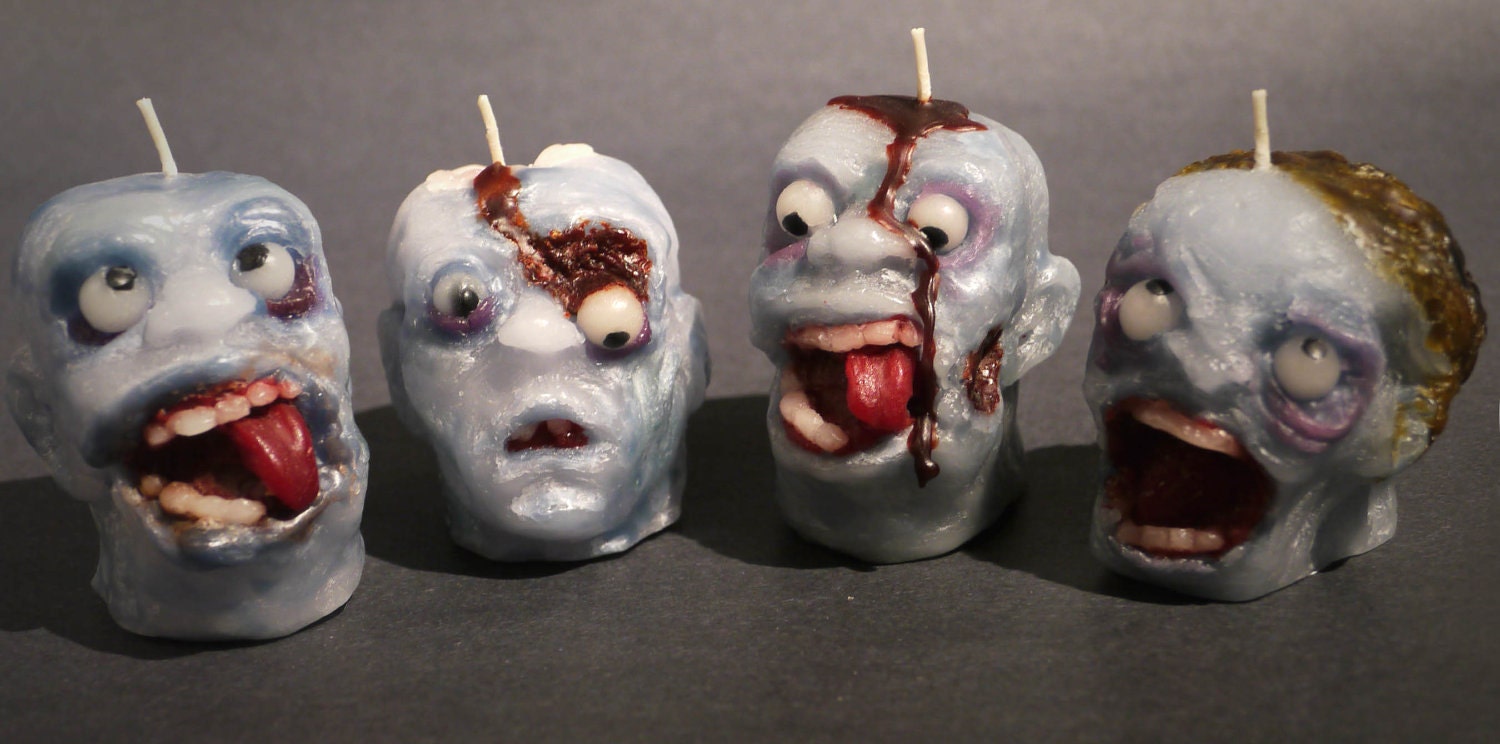 http://www.etsy.com/shop/littledeadthings?ref=seller_info
ARGHHH! Not with little little guys around!
Watch them decompose right before your eyes as you light the wick and burn them away to a waxy fritter! (I actually don't think i could burn these guys! My zombie-loving hubby wouldn't let me I'm sure!)
I've not seen candles like these before and I love the gormless expression on the face of the one on the second left!

(check out their deathtrooper calavera candle - how awesome is that?!)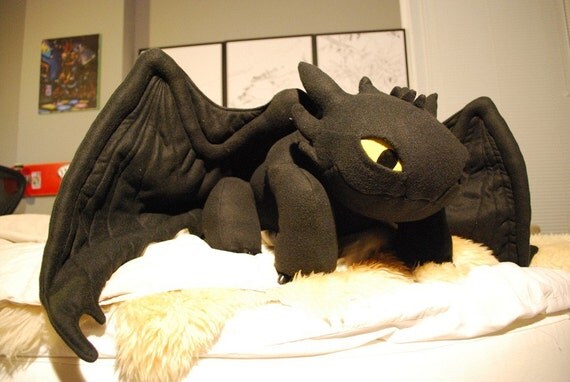 http://www.etsy.com/shop/jamiemarlowe?ref=seller_info
Holy moly! It's Toothless! From "How to train your dragon!" I love this little guy!
Wouldn't you want to snuggle up to him?!
Look at the detailing on the wings and his tiny little claws!
It's a reasonably big plushie too! And what more Jamie Marlow states "I am fairly new to making plushies but I have experience in sewing and sculpture."
I am in awe of this! And you are fairly new to this?! That puts my skills to shame!
And whatmore those little dinky claws and big ol' eyes are hand sculptured as well!
Wow! Amazing work! So huggable!

So enjoy the last of the summer month, those long evenings and warm sunshine as autumn is soon here and remember...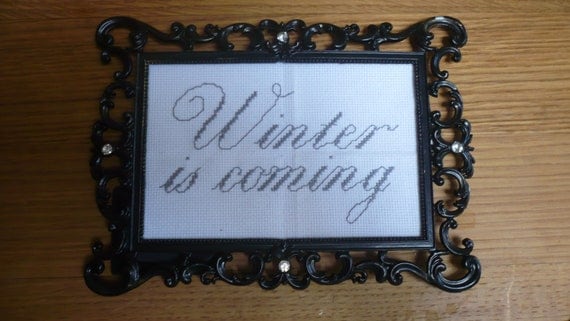 http://www.etsy.com/shop/MissJoat?ref=seller_info
Awesome isn't it?! I want this on my wall baby!
You guys just still continue to amaze me out there with the things you make!
Birdie love
XXX