Its wedding season and I thought I share some crafty stuff I fallen in love with....you don't really need a wedding for an excuse for some of these to end up in your posession!
http://www.etsy.com/shop/VaLaJewellery?ref=seller_info
How brilliantly amazing is this? so geeky but in such a beautiful way and different too! Perfect for a trekkie bride as an engagement ring! This ring inspired this theme post for today!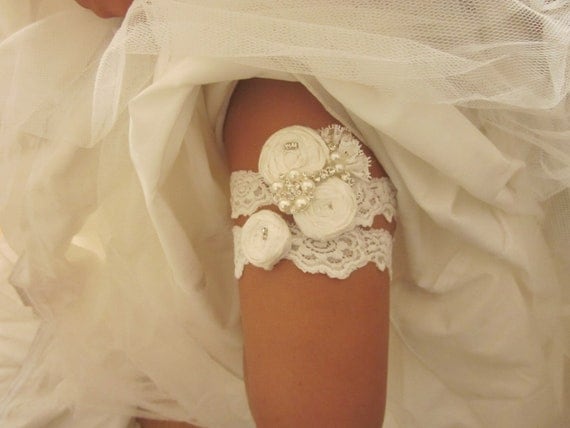 http://www.etsy.com/shop/MabeliciousBridal?ref=seller_info
awwww! Isn't this so adorable?! these silk rose buds are hand rolled and stitched with crystals and rhinestone....i really like these for their elegance!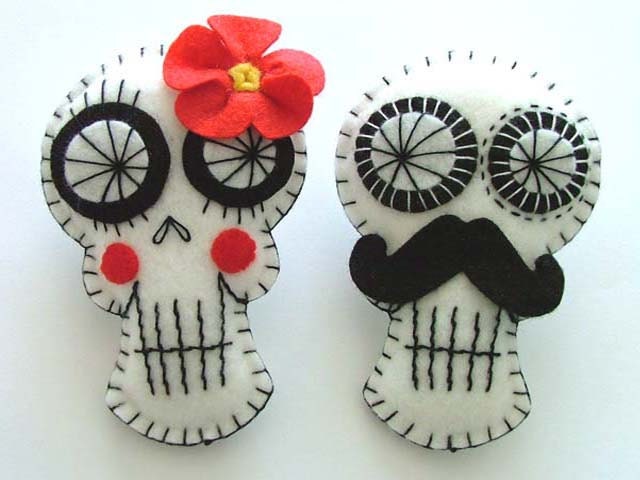 http://www.etsy.com/shop/TheDollCityRocker?ref=seller_info

Something a little different for the bride and groom, wonderful little bride and groom sugar skulls! he is looking particularly dashing with his moustache!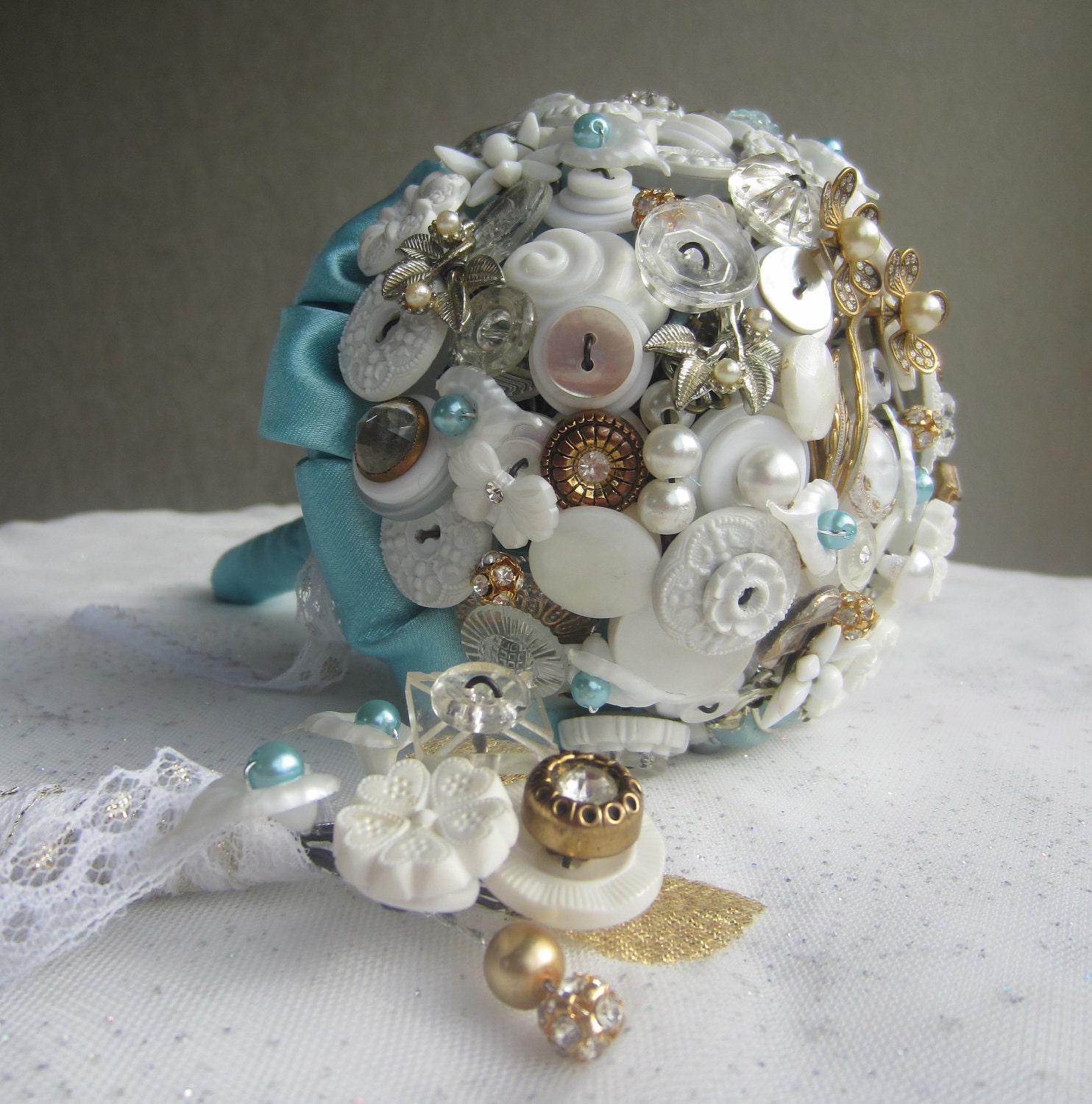 http://www.etsy.com/shop/iheartbuttonsuk?ref=seller_info
Woooooow...takes your breath away huh? This bouquet is themed on Tiffanys with its famous blue coloured ribbon to echo it. Think of all the effort...and buttons that gone into this! you could pass onto the maker special trinklets for her to include in this special one off, and I like what she had to say -
"Due to the age of the buttons, this bouquet is a one off so the bride can be rest assured she will be the only person in the world carrying this bouquet. This will also make a wonderful family heirloom to be treasured and handed down to loved ones."
Too right! And I love it has a button hole for the groom!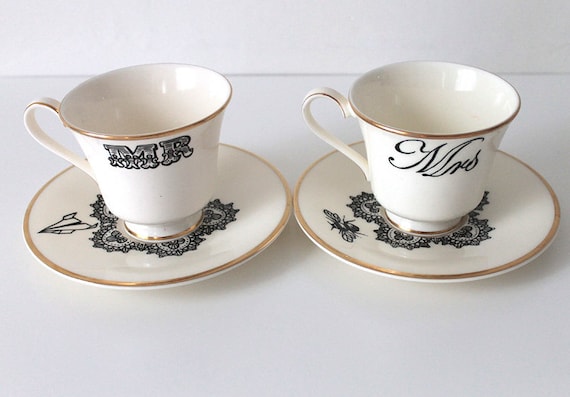 http://www.etsy.com/shop/yvonneellen?ref=seller_info
"The 'Mrs' set features a cute little bee and the 'Mr' set features a little paper airoplane."
Awwww! what a super little gift for the married couple! especially if they are british tea drinkers! or tea drinkers in general!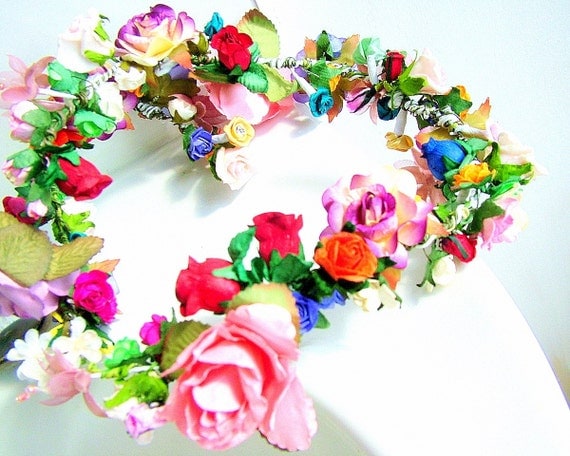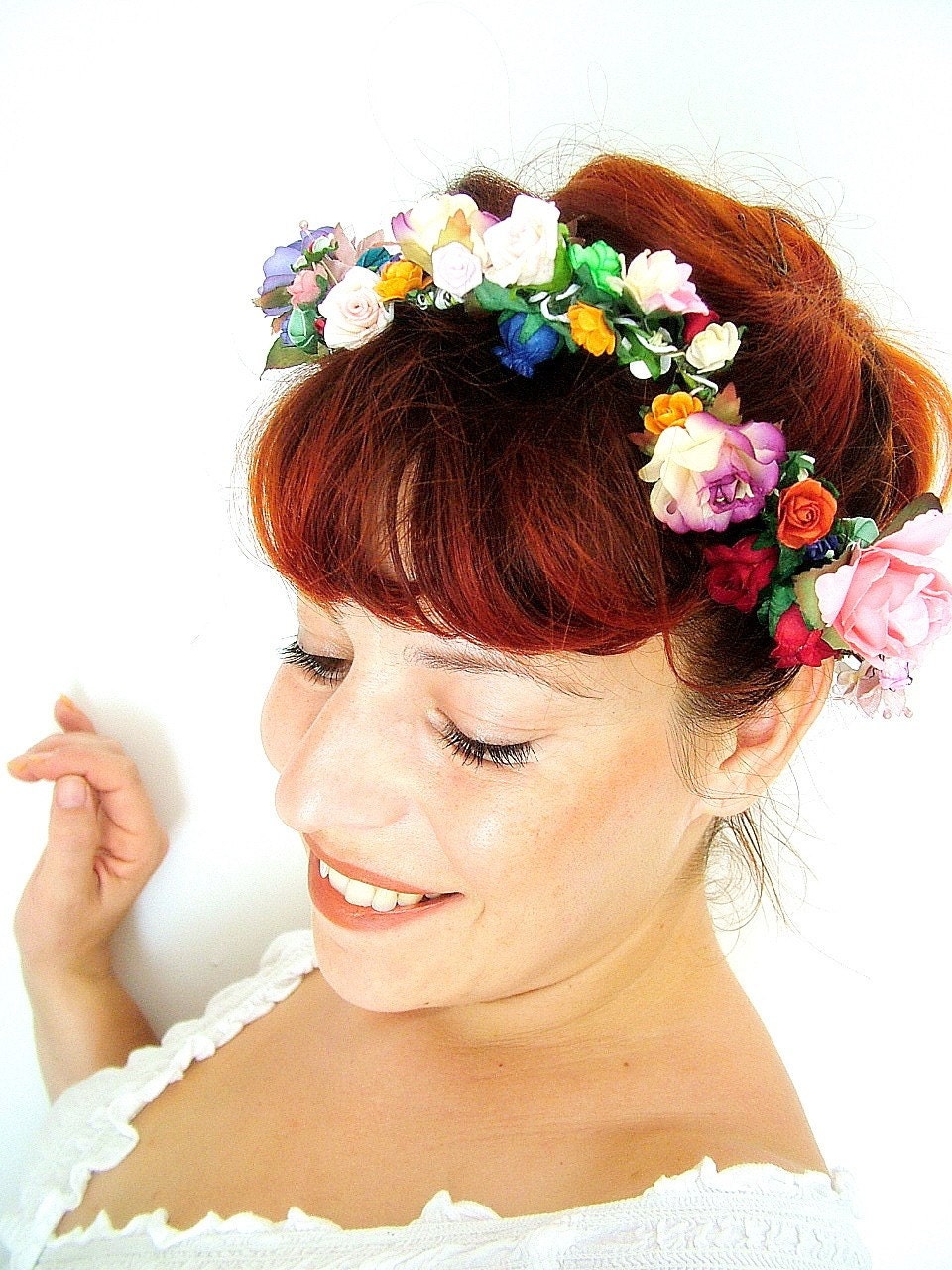 http://www.etsy.com/shop/CharlotteAlexandra?ref=seller_info
I know, I know! It isn't very weddingy but hell! Every girl wants flowers in her hair whatever the occasion and I love this if you were thinking of a countryside wedding or a entirely relaxed affair! So happy and colourful! and They last a lot longer than real flowers to boot! Its worth looking at this lovely ladies shop as well, lovely visual treasures to drool over! amazing!
http://www.etsy.com/shop/fabledreams?ref=seller_info
Wowcher! How stunning is this! Takes your breath away doesn't it? all that sparkles! I love the rose...it is just...wow!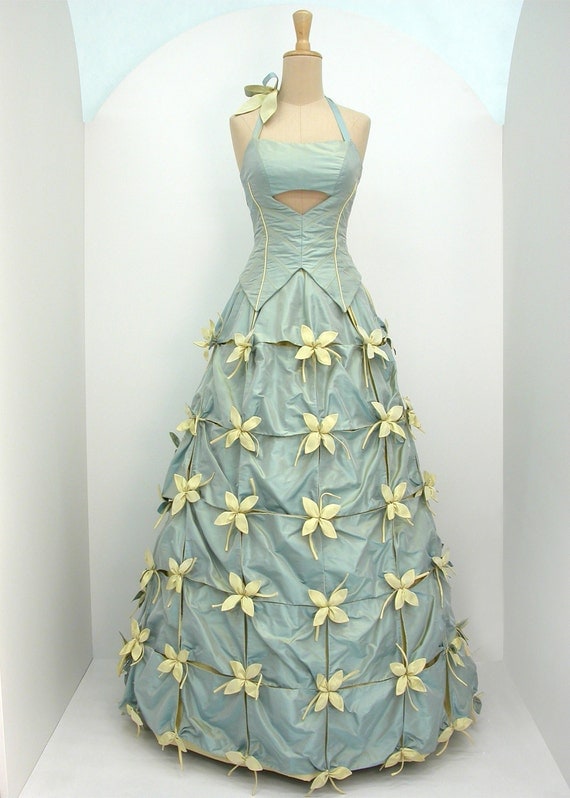 http://www.etsy.com/shop/ValenCouture?ref=seller_info
Look at this...LOOK AT THIS BEAUTY! Made entirely by hand using unique italian tailoring and in silk to boot! A stunning dress for the bride who fancys trying somethng different for her big day! I totally respect the work and craftmenship that gone into this *bows down*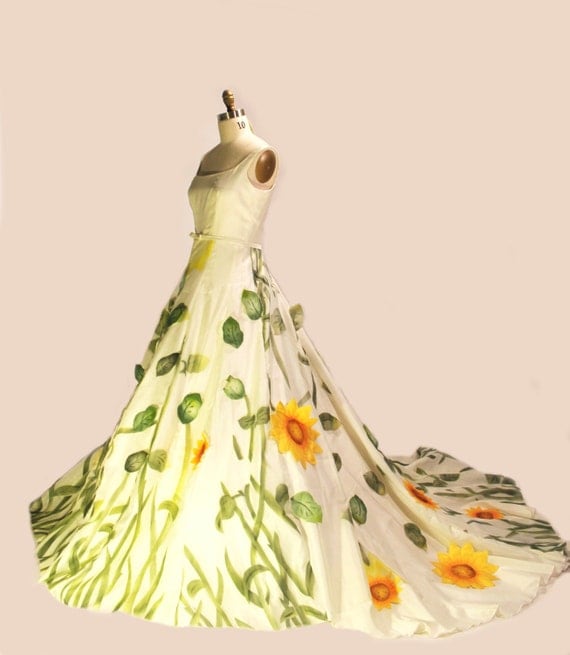 http://www.etsy.com/shop/HAVENSTREET?ref=seller_info
Entitled "the Shower Curtain" dress and no prizes on what it is made from...yes, shower curtains! Apparently it took the crafter 46 hours to make this beauty! How awesome is this?! You never guess it is made from shower curtains would you? So different and so beautiful as well!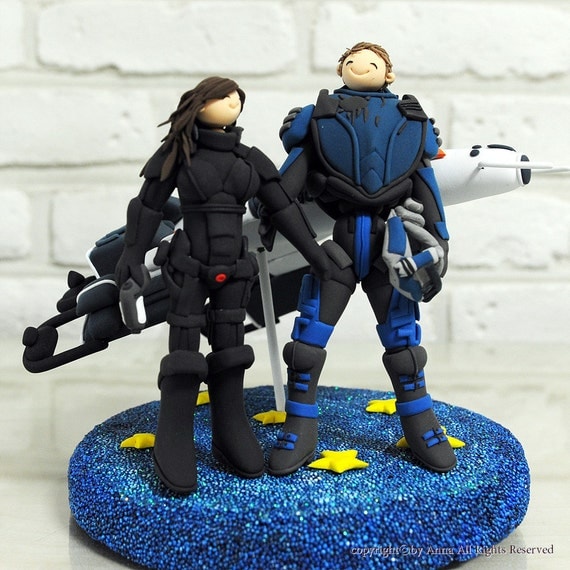 http://www.etsy.com/shop/annacrafts?ref=seller_info
Wedding cake toppers now and this is OMG! I thought it looked familiar and it is! For the gamers, this is the Spaceship - the Normandy SR2 from Mass Effect 2! How different and quirky is this?! I love it!
and keeping the space theme...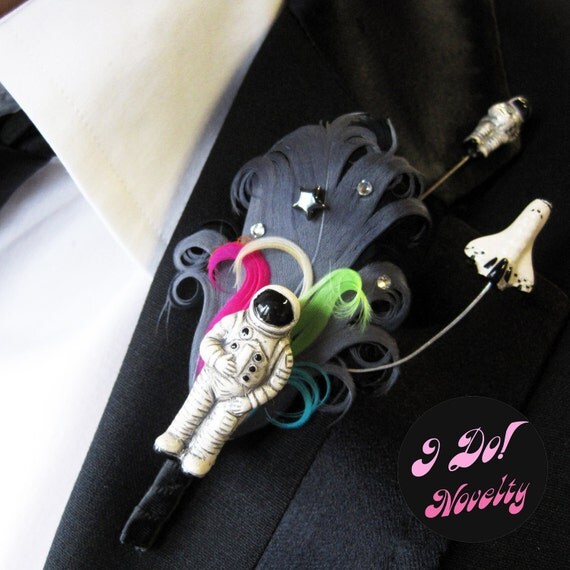 http://www.etsy.com/people/idonovelty?ref=ls_profile
*Ehem*...out of this world! (sorry!) it is amazing! I love the feathers and the colours chosen!
What do you think? What would you like/had for your wedding?
Birdie Love
XXX