hello and today i bring to you one of another popular craft shares! There isn't a theme but just a random selection of what caught my eye! If there was a theme to this I think it's Autumn days of snuggling, eating yummy food and enjoying what little light we have as the days gets colder!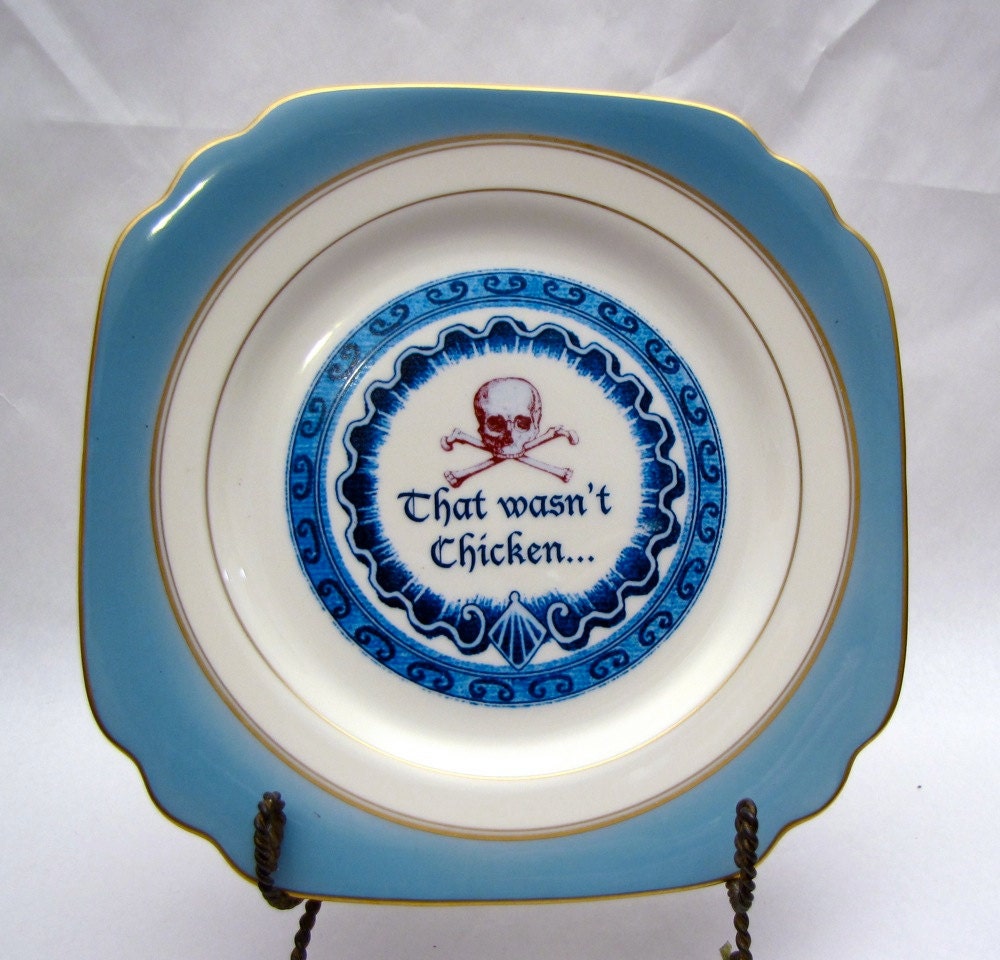 http://www.etsy.com/shop/AustinModern?ref=seller_info
I love this lovely twisted little plate! Such a delicious dark little humour that is sure to go down well with dinner guest! I admire how this 1940's plate is given it's new, twisted life with this wonderful design! People at my dinner parties would love this and surely start a conversation or two!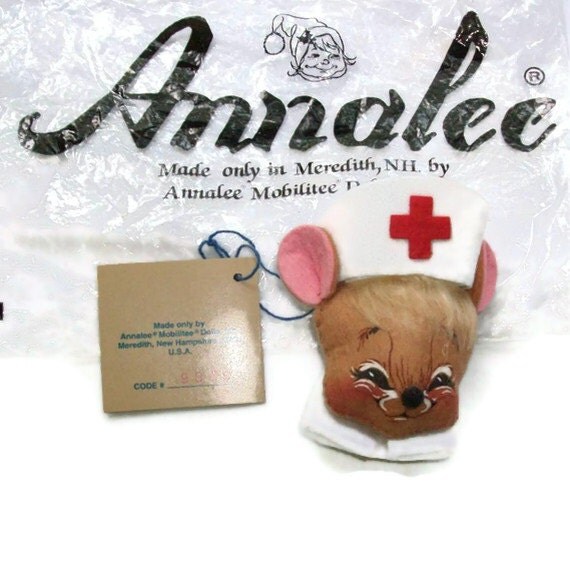 http://www.etsy.com/shop/HeirloomAngel?ref=seller_info
Vintage Annalee nurse mouse brooch/pin from 1991
.
I love this brooch! I think it's such a sweetly made thing and the entire concept of it too is rather gorgeous!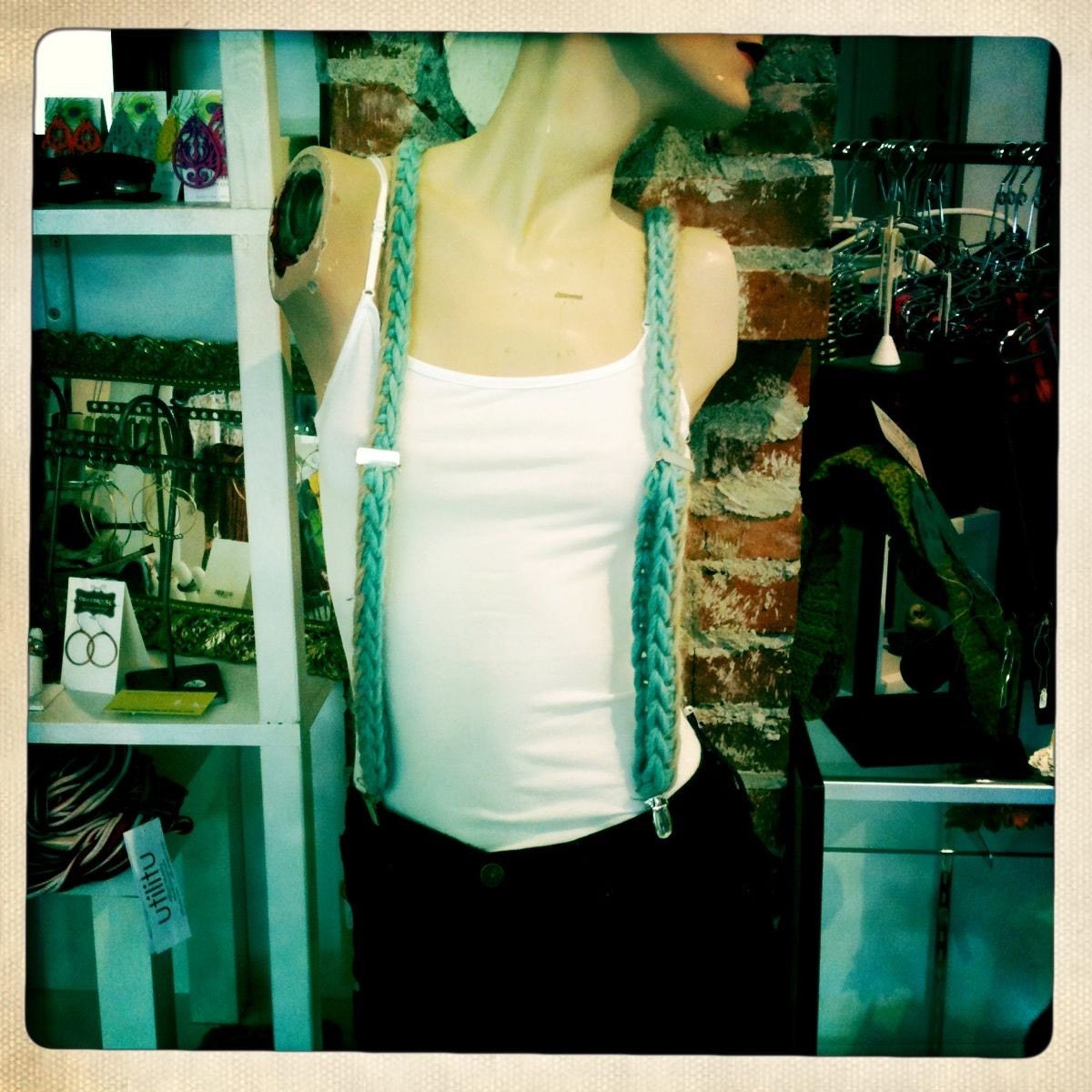 http://www.etsy.com/shop/IntheStitch?ref=seller_info
Beautifully hand crocheted suspenders made from a hand spun, hand dyed Highland Peruvian Wool. Skinny chic design adds the perfect class to any outfit. Original and one of a kind.
I have a weakness for knitted suspenders ever since a friend made some for her fashion collection when we were at art college. Its the whole contrast, you never expect to see wool being used in such a way, fragile, soft wool in a hardware form, This is such a lovely example and I love the colour too!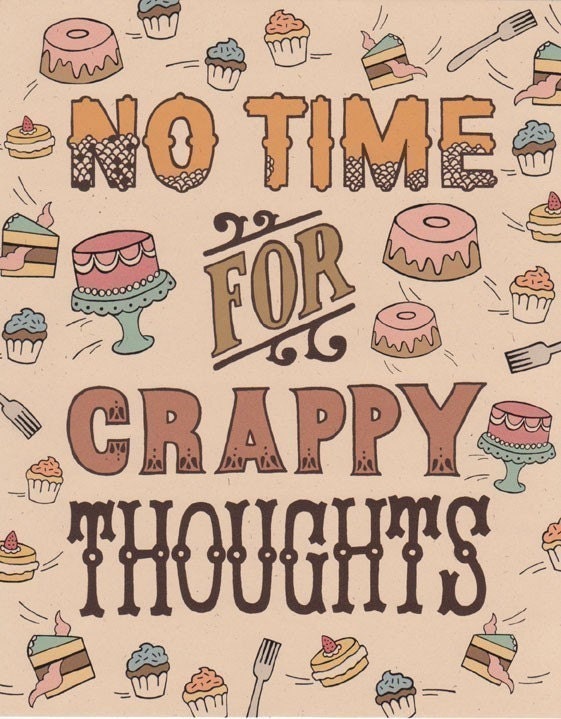 http://www.etsy.com/shop/BettyTurbo?ref=seller_info
So sweet and so true also! I love the whimsical art style and this motto is something i'm certainly striving to live by! Bye-bye depression days and hello glory!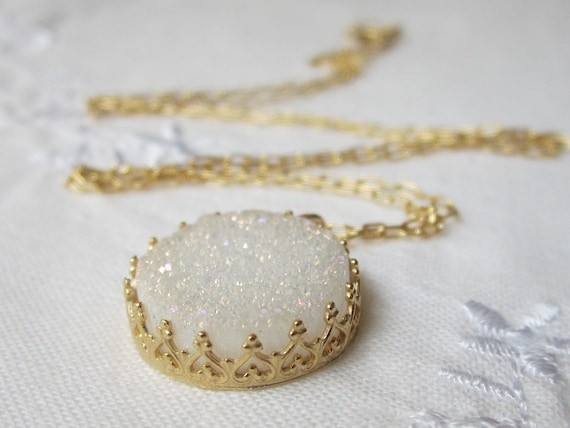 http://www.etsy.com/shop/EldorTinaJewelry?ref=seller_info
I'm in love with this shop, i spend hours going through the beautiful pieces, planning on what to buy (if only i had a little bit of money!) I've ear-marked one or two pieces as possible christmas presents. This necklace - isn't it a beauty?! It reminds me of a fruit pastille sweet! So sparkly and amazing!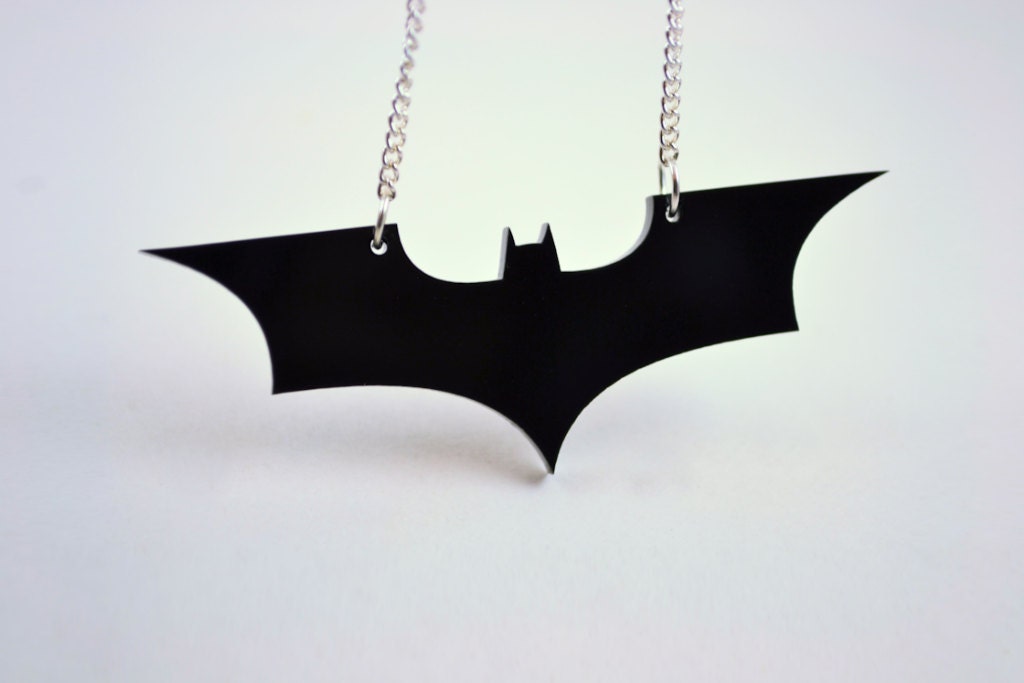 http://www.etsy.com/shop/LicketyCut?ref=seller_info
I very much like this necklace, simple yet nerd-tastic that I could wear this to work and still have my geek-asm! check out the shop and look at the amazing rings!
http://www.etsy.com/shop/BunnyCrunchDesigns?ref=seller_info
Omg! It's a peeeg! You must pick it up! But how?? Let this charm be your guide.
Taken from an exotic animal veterinary handbook, this charming little illustration shows the proper way to snorgle...I mean...examine...the friendliest of the fuzzies, the guinea pig
Eeeeeeeeeeeek! I love Guinea pigs! If you follow my blog, you know I got a little baby one called Indy!
I love this super-sweet necklace and love how the most random design ever looks amazing and makes for a cool necklace! I want to cuddle this necklace...somehow!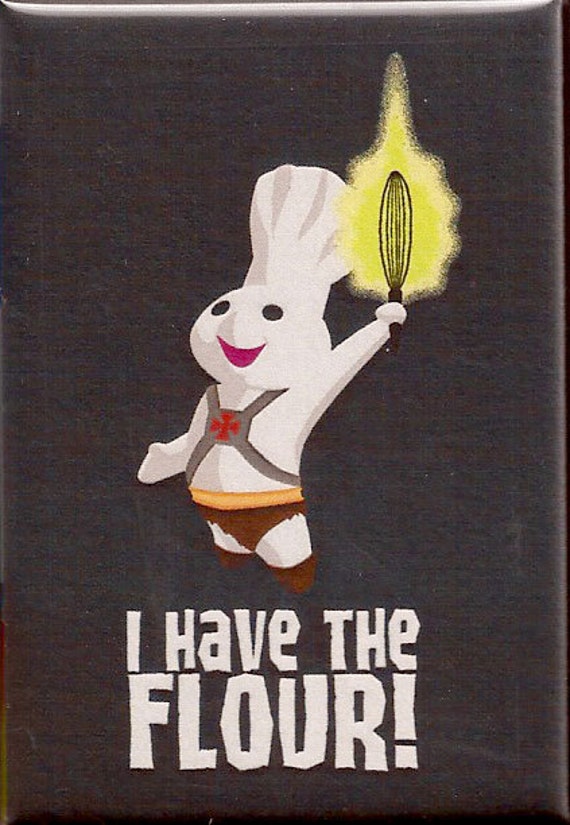 http://www.etsy.com/shop/monkeyminion?ref=seller_info
I shared this on my facebook and it went down very, very well with friends who adored this print! It is totally me right now baking up a storm in the kitchen with a nice nerdy nod to the 80's! Awesome!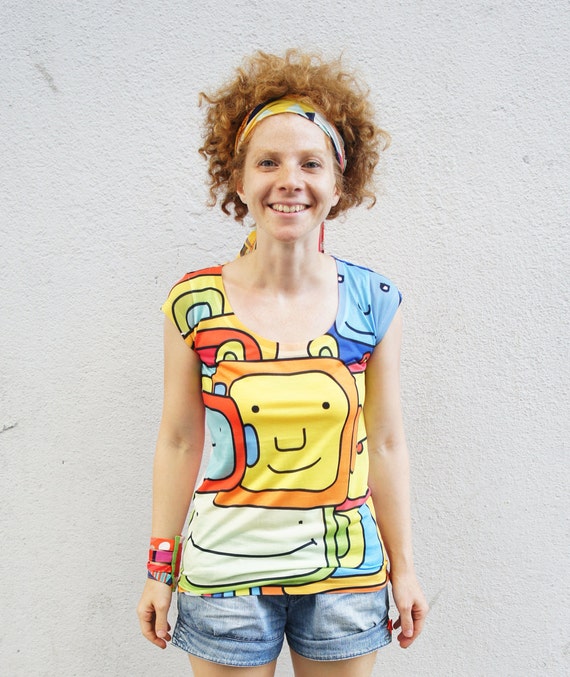 http://www.etsy.com/shop/mandalinarossa?ref=seller_info
When I first joined Etsy, this was the first thing ever I favourited! such a honour! I love the colours and the over all bright cheeryness of this t-shirt! Its worth having a look through the shop too as there are other designs as well...and one day I will have enough coppers to buy that vintage sewing machine printed top!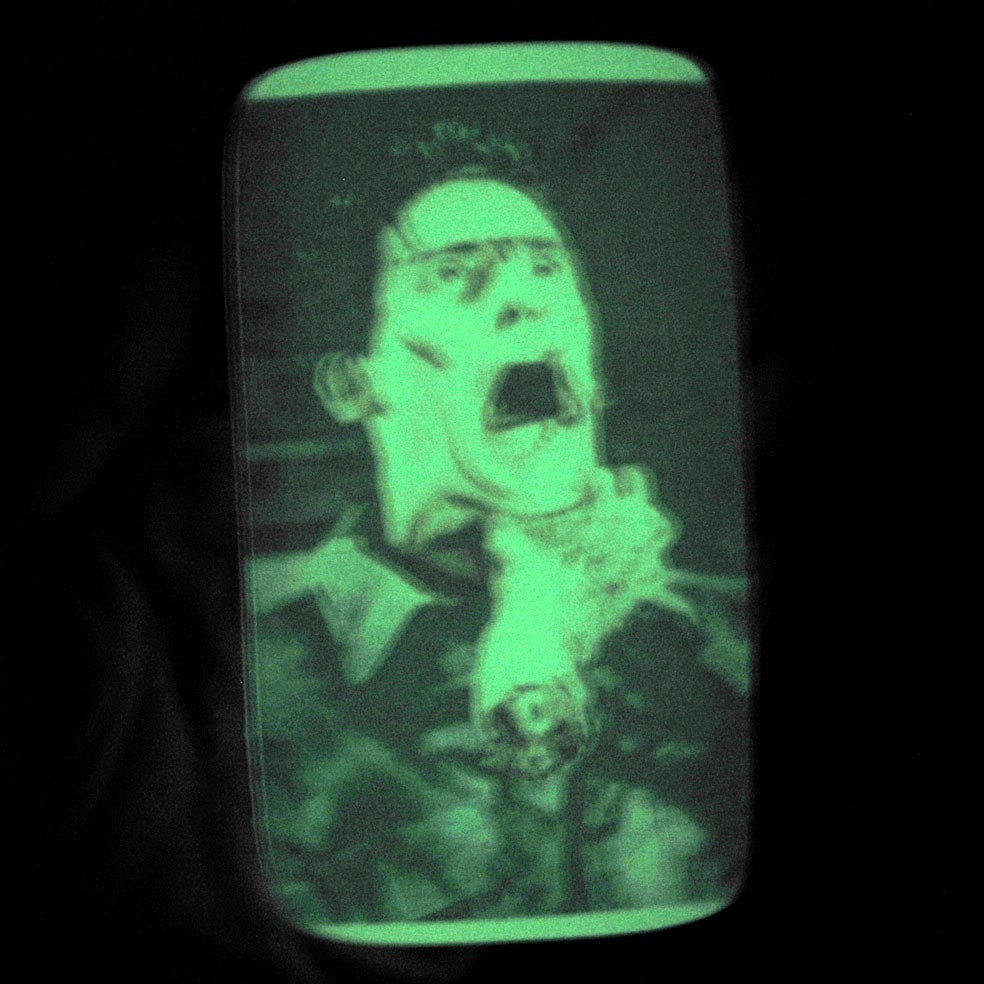 http://www.etsy.com/shop/dugshop?ref=seller_info
Bruce Campbell is a legend in our house and if you are a true geek, then you know who he is! This is a still from Evil Dead and its a glow in a dark soap!
This would rock my husband's little cotton socks right off his big o' feet! how awesome! I be washing my hands all night in the dark, cackling to myself at this beauty!
I really enjoy sharing with you my etsy favourites and is you are on etsy, feel free to follow me on there and see more (hannah baker is the name!)
What you think?
Birdie Love
xxx