Hello! I bring to you a special Halloween themed craft share! bwahahahahahaaaaaaa....!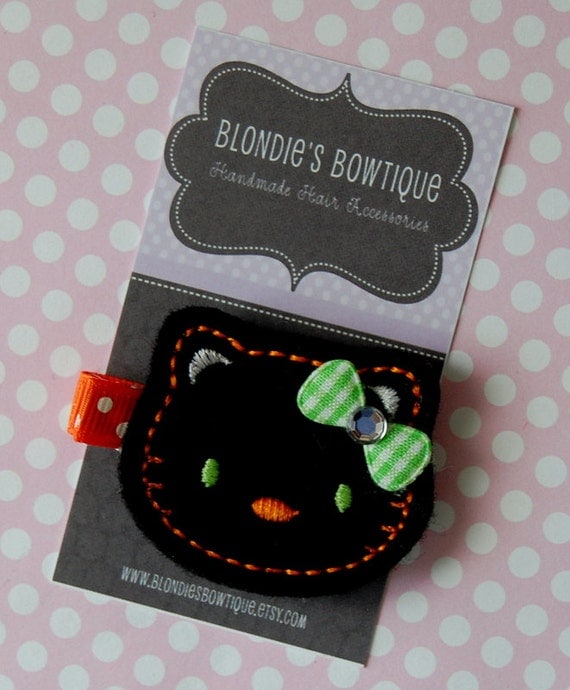 http://www.etsy.com/people/BlondiesBowtique?ref=ls_profile
Cute with a spooky edge I say! Check out the shop for some beautifully made hair clips and bows! I'm in love with the Oscar the Grouch hair clip!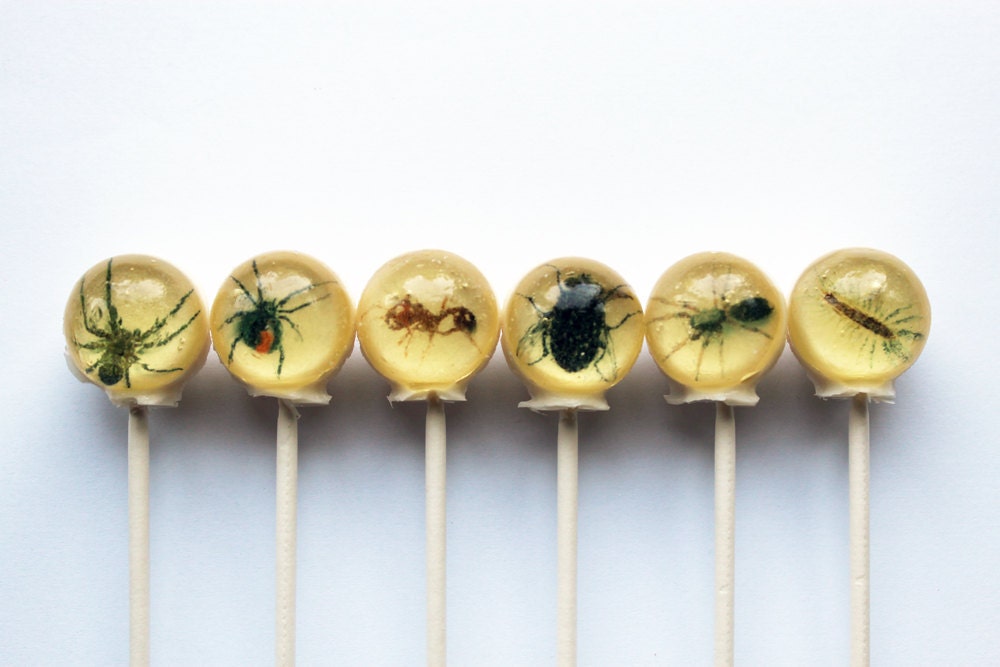 http://www.etsy.com/shop/VintageConfections?ref=seller_info
This is perhaps one of the more popular etsy images to be going around the web and can you blame them?! The shop has wonderful and amazing lollipops like these, with incredible array of designs!
I love the planet and aquarium lollipops with little suspended fishes inside! And the bowling party lollipops will just have you amazing how cute they are! A wonder and fun shop to visit!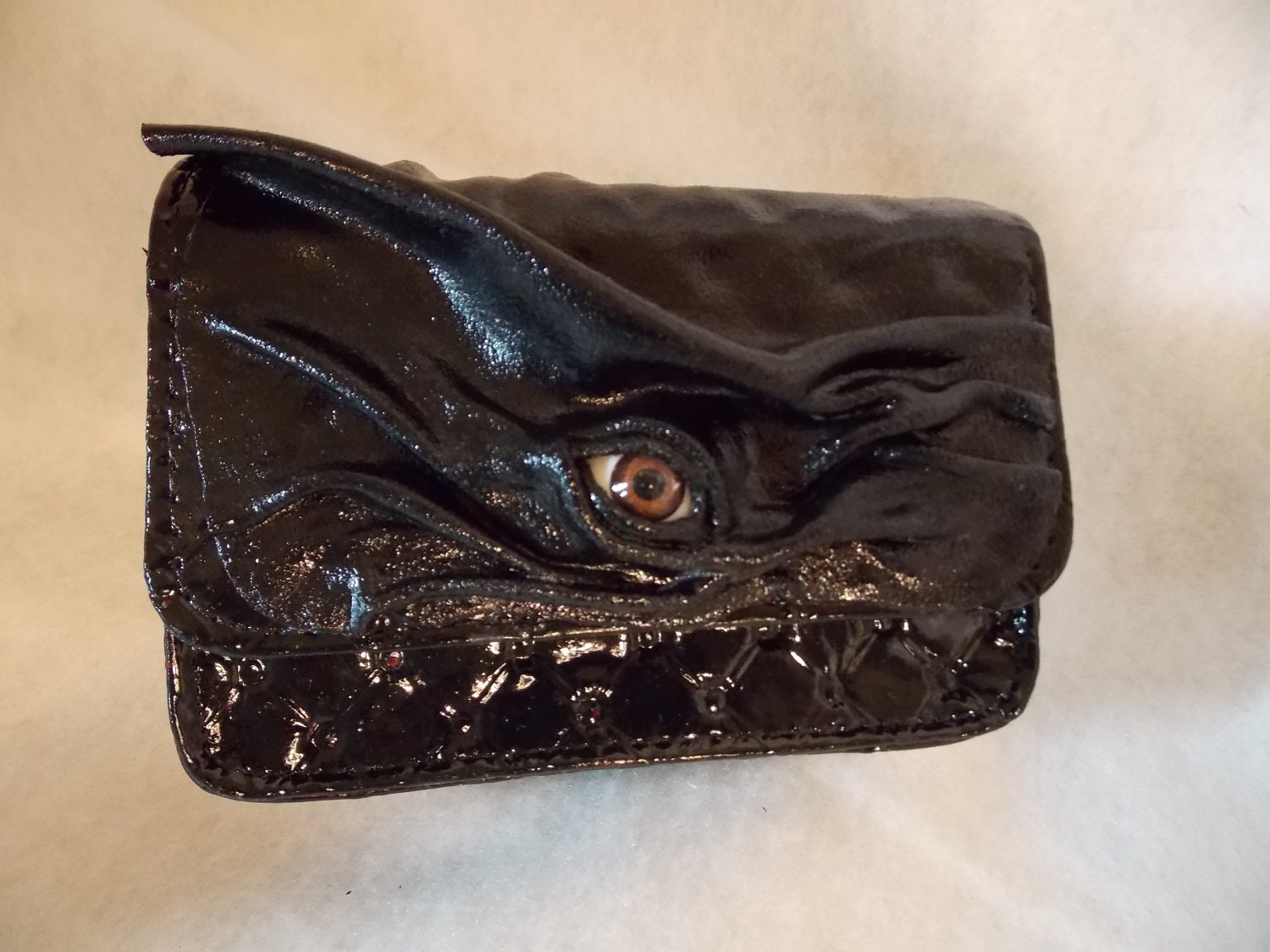 http://www.etsy.com/shop/pippenwycks?ref=seller_info
A wonderful clutch bag with the most wonderful story...
"
This is a Klutchen from the Wildwyck Woods. A whole pack of these wicked creatures slipped into our world through the vortex when it opened. I did not know they were in the cottage causing mischief until I heard the cat laughing. These wicked creatures were in the attic having a party when I caught them!! It seems they really like to party and have a good time!! I cast a quick enchantment and turned them into the first thing I thought of... handbags!! I reprimanded them all quite severely for now my attic is a mess with beer cans and cold pizza boxes!! All the Klutchens have made a solemn promise to never do such wickedness again but I'd keep an eye on them if I were you!!! They will guard whatever you put inside of them with their creepy eye and should anyone try to open them they may find out just how wicked the Klutchens can be!!! The Klutchens need a new home to terrorize...I mean...to bring joy to!!! Wouldn't you like one of your own
???"
how wonderful! they remind me of the evil dead book, the necromonicon! (book of the dead to normal people!) and the book from hocus pocus!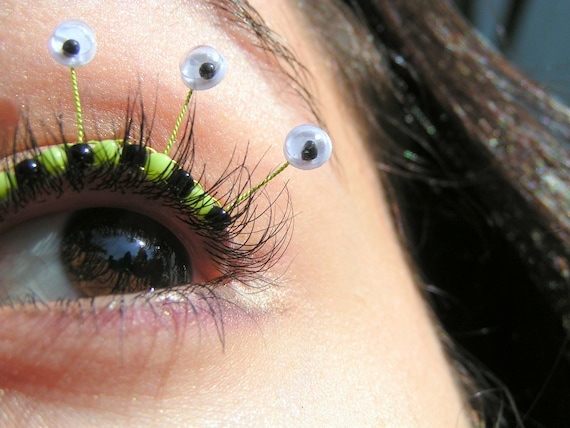 http://www.etsy.com/shop/EyelashJewelry?ref=seller_info
If you dont want to go for the whole dressed-up shebangs, these eyelashes are wonderful and *ehem*...eye-catching! so brilliantly quirky i say! Check out the candy corn version (we don't get candy corns in the UK, what do they taste of?)
These beauties look so fiddly to make but so wonderful! I can see them being featured in a fashion article in the future!
http://www.etsy.com/shop/Morumoto?ref=seller_info
Speaking of candy corns, i actually for a moment thought someone dipped dyed a real live guinea-pig when i first saw this image!
I love, love, love guinea-pigs! and this little dude looks so amazing and life-like! I like his little orange hand stitched toes!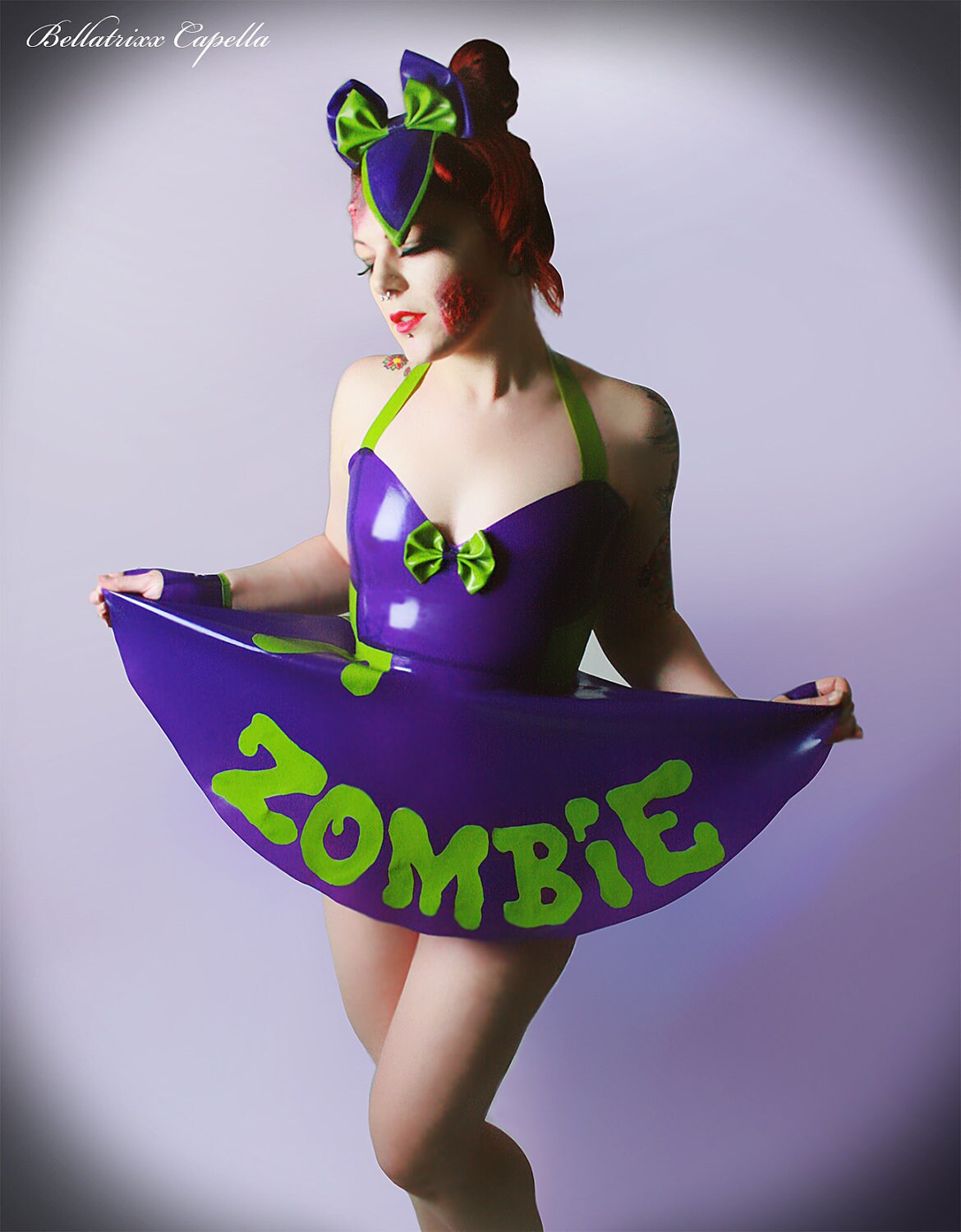 http://www.etsy.com/shop/BellatrixxCapella?ref=seller_info
I love wearing latex and will wear it when i rarely can! This shop actually features some really lovely pieces and designs that is quirky and different to what is on the latex market already! Its so fustrating due to the accident I cant quite afford the longline set (£40 people, form an ordely queue!) as I would have had fun modelling that and showing off on the blog!
Love this dress! Even if your not a latex fan, its worth checking out this site to see and admire what can be done with the material!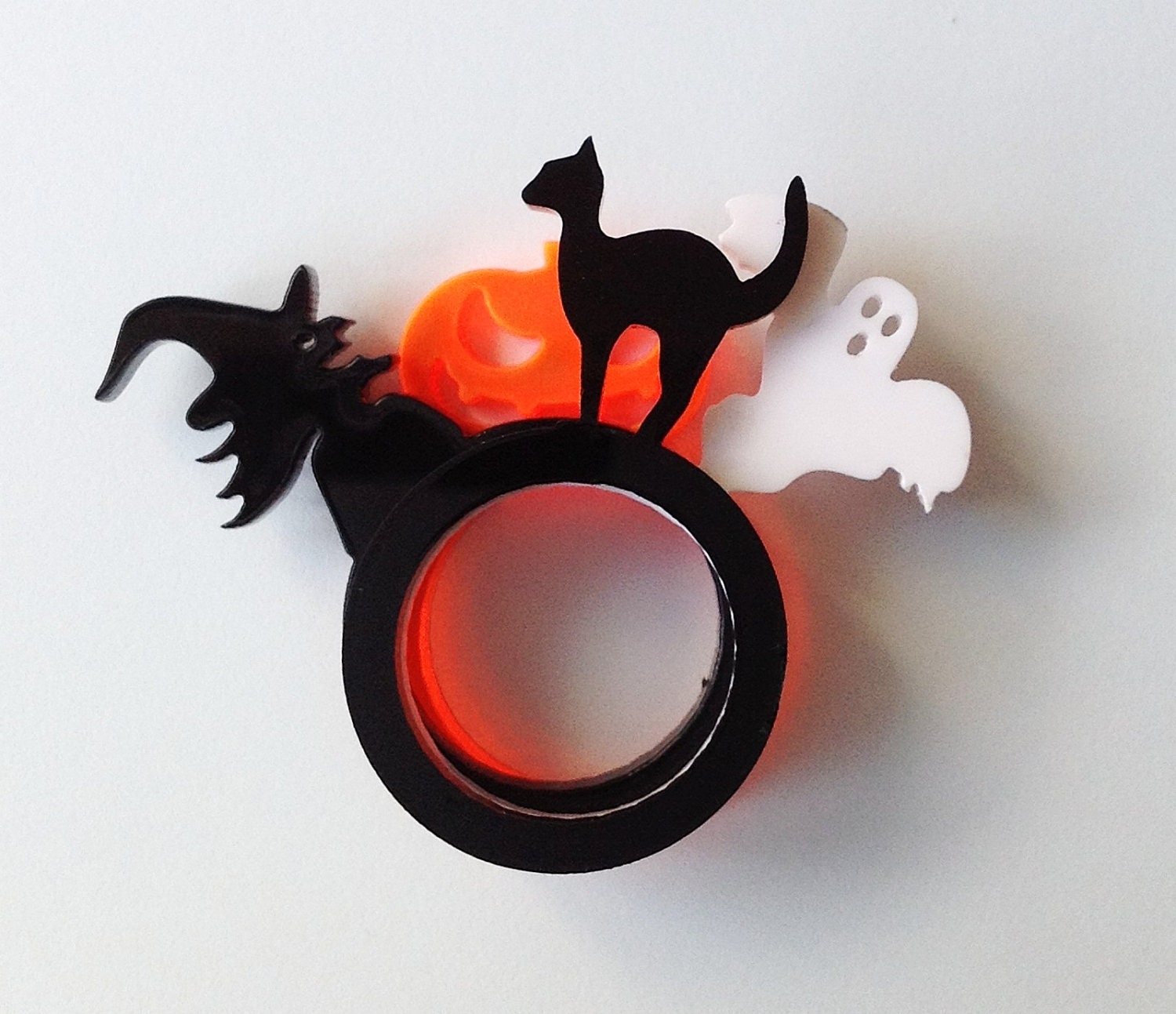 http://www.etsy.com/people/Hx5Designs?ref=ls_profile
I been an admirer of Carol Mallas' shop for a while and love a huge proportion of her rings that it is untrue!
I'm already eyeing up her nativity set rings as well! I think this won't be the last goodies from this shop will be featured on my blog! <3 p="p">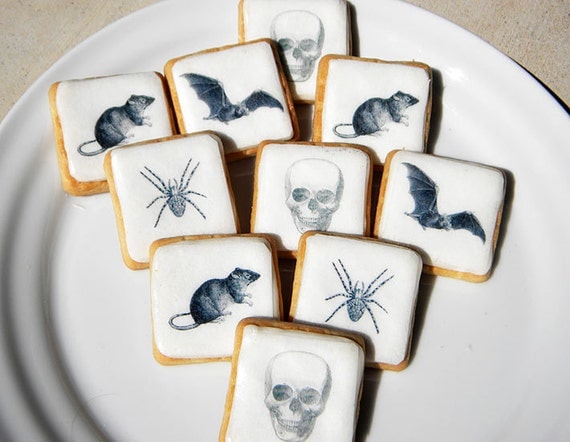 http://www.etsy.com/shop/CookiePixie?ref=seller_info
I love the designs this shop stocks on edible images! These spooky ones looks great dont they? perfect for the lazy baker who wants the wow factor and is sorely lacking in icing skills!
I quite like the delft blue porcelain set too! Perfect for a tea party!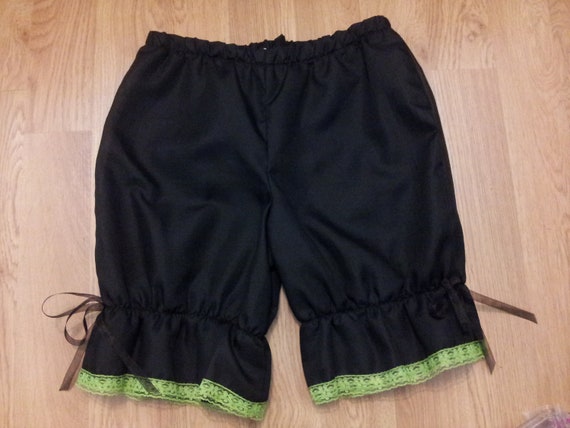 http://www.etsy.com/shop/vilicious?ref=seller_info
Why can't your underwer drawer get the halloween treatment hey?!
Take a looksy around on this wonderful shop and you can see bloomers and other such beauties! All perfect for my burlesque days! Wonderful fabrics and designs chosen and I'm having a hard time pulling myself away!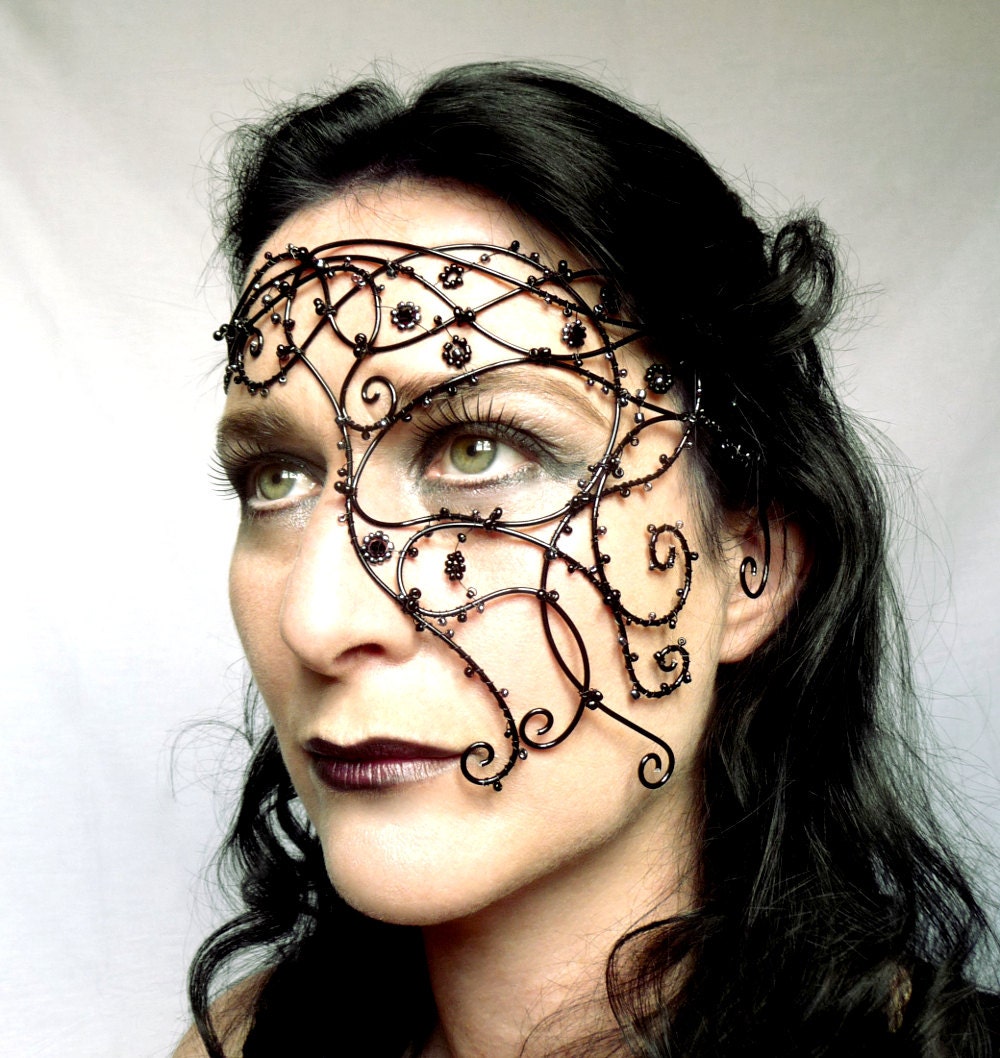 http://www.etsy.com/people/gringrimaceandsqueak?ref=ls_profile
woooooweeee! how stunning is this?!
"We are Karen Ruffles and Richard Porter living in Scarborough, UK where we make masquerade masks, take photos, draw and collect sea glass from the local beaches.
We are both artists in our own right so when we decided to work together, a mutual love of costume (both goths, we can't help ourselves) made masquerade designs a natural choice."
this shop is a wonderful, vibrant treasure trove of beautiful to the outlandish (check out the ram mask - OMG!). I really admire the skills and versitility that gone into these designs and i love the holly crown! I can see myself wearing that over christmas (who got a spare £96 to lend me?!)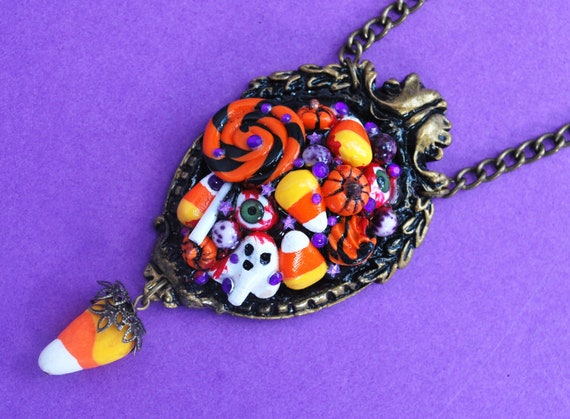 http://www.etsy.com/shop/NixxiRose?ref=seller_info
"This pendant represents just how YOU should be feeling on Halloween night... bursting with too much candy! :p"
love it! And yes, after my halloween party on saturday, i ate too many sweets and suffered...but it was soooo good!
I love sweets and this is a great piece that would reflect that sugar overdosed side to me!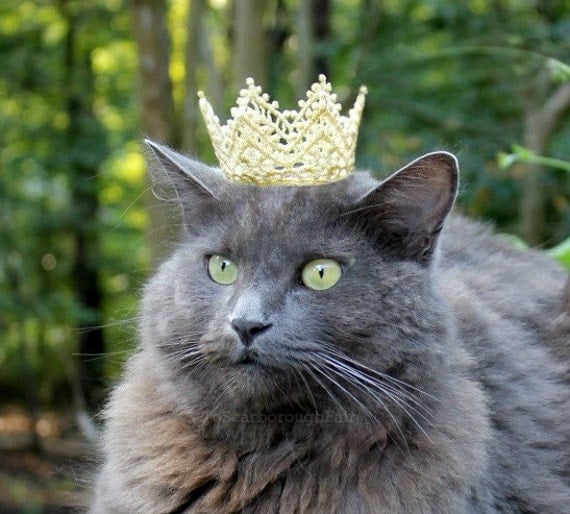 http://www.etsy.com/shop/ToScarboroughFair?ref=seller_info
Why stop at dressing up yourself?! get the cat involed! I love how regal this crown looks and I think cats do have a regal personality to them which makes this crown befits them even more so!
I think is so sweet....and i wonder if Bruce the bunny would stay still long enough to wear it?.....hmm....*eyes up the rabbit*
Whatever you do, happy Halloween!
Birdie Love
xxx
3>