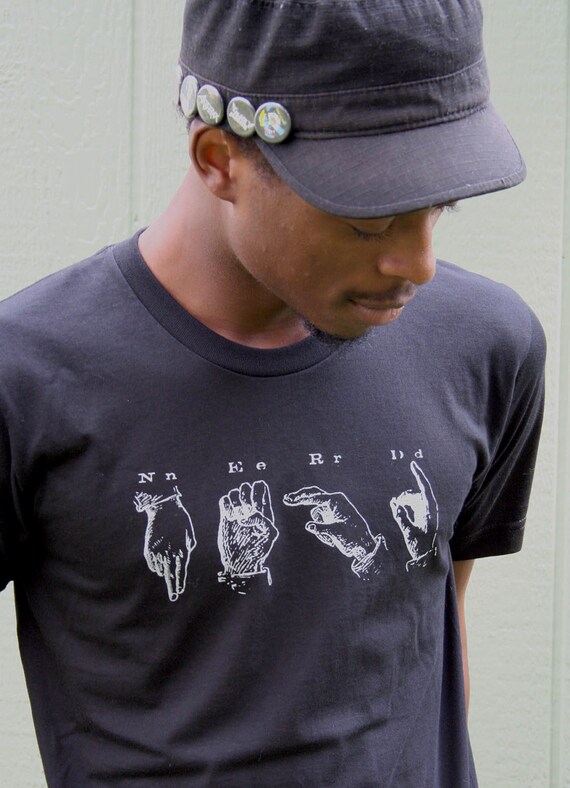 http://www.etsy.com/shop/TypsyGypsyTees?ref=seller_info
As regular readers might know, I'm deaf and my first language is BSL (British Sign Language) and it is so great to see a t-shirt with American Sign Language on it!
Epic t-shirt and rock on!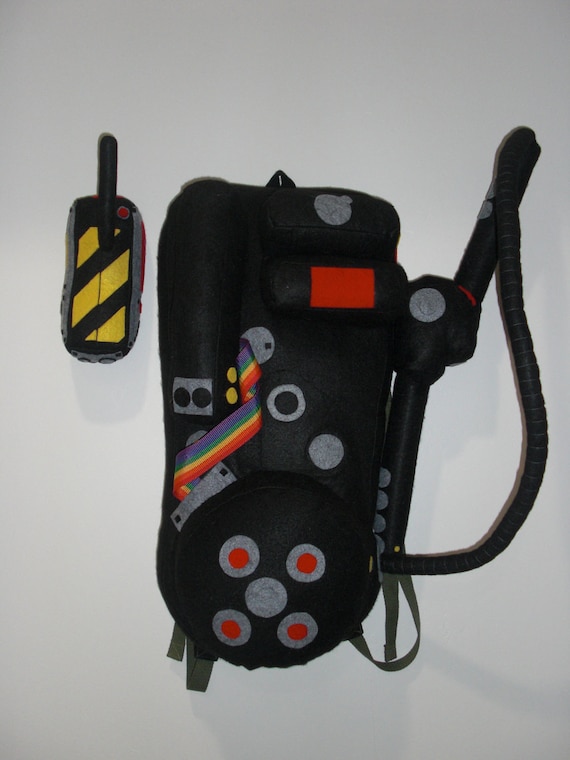 http://www.etsy.com/shop/JezebelRose?ref=pr_shop_more
How amazing and show-stopping is this piece?! *stares gobsmacked*
Jezebel Rose writes "JezebelRose has been my dream since before I could sew. I got my first sewing machine at 16 and it was the first and only instruction manual I have ever read to date.
I love a wide range of crafts and will try almost anything at least once. Believe me, I have my fair share of forgotten projects piled up in the deepest parts of my supplies."
Wow Jezebel, if you're making wonderful things like these proton packs, carry on!
I just wanna go ghost hunting now!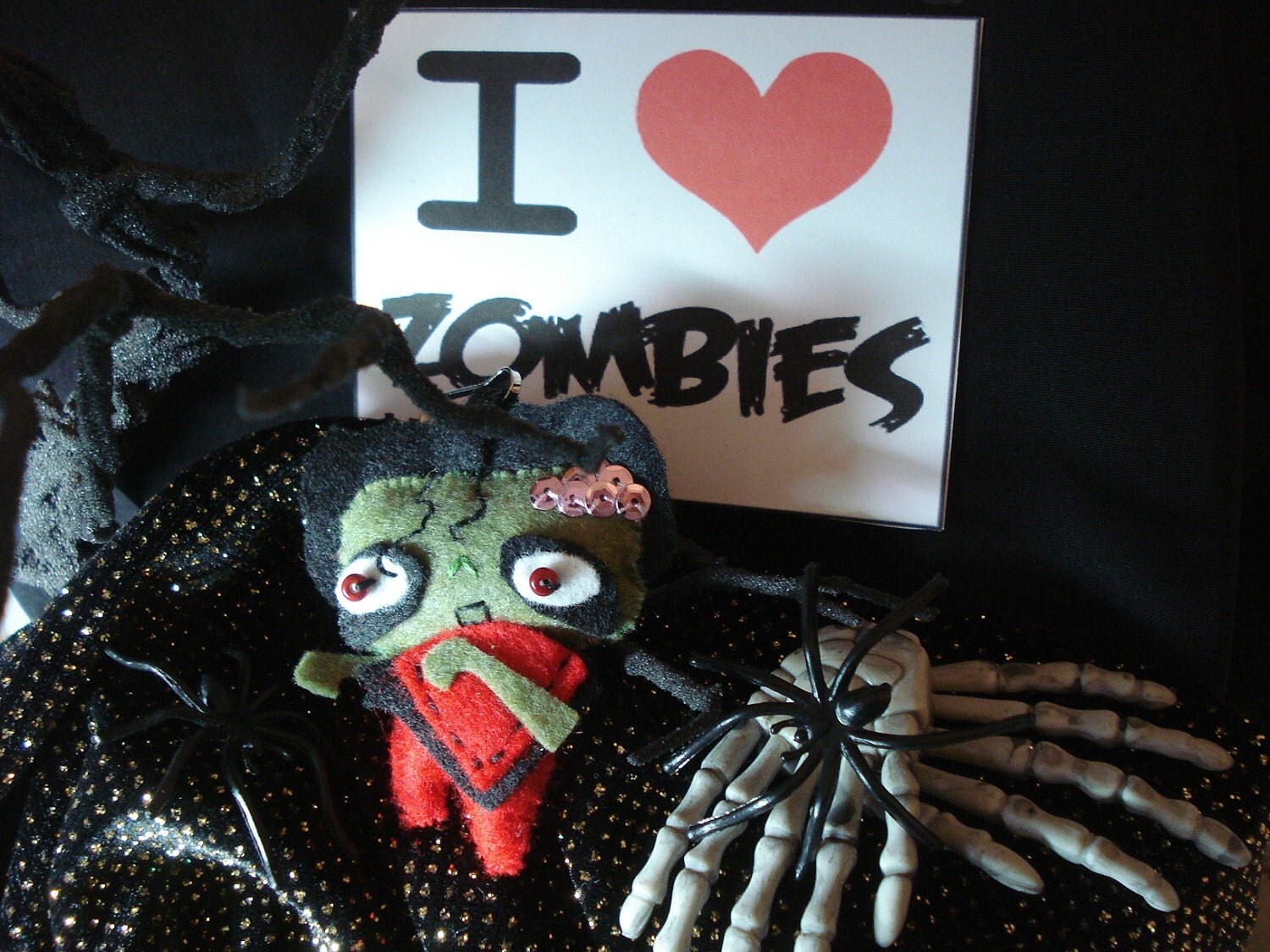 http://www.etsy.com/shop/sewmyheartout2?ref=seller_info
How cute is this little dancing MJ?! I love the pink sequins for his brains and his zombiefied eyes!
what a lovely little zombie! so cute and the attention to detail is spot on!
check out the shop's book cover and tote as well - such a cute thing!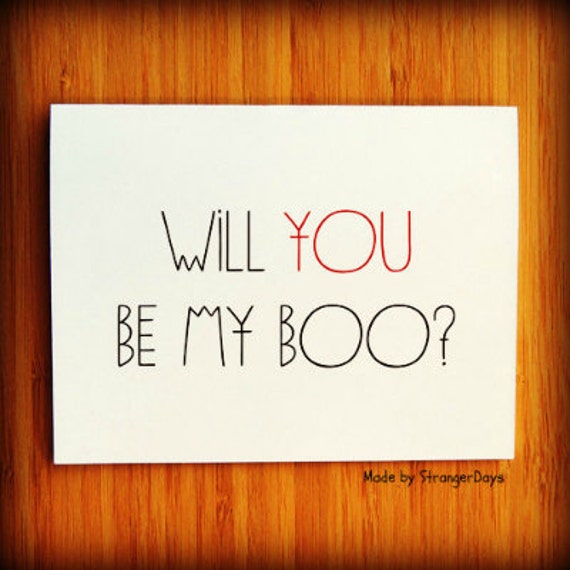 http://www.etsy.com/shop/StrangerDays?ref=seller_info
I love this greeting card and indeed the cards in Strangerdays' shop! So catchy and unqiue and some of them have captured the perfect card I wish I had found in several wonderful circumstances!
The "all i want for christmas is us" card reminds me of my hubby!
beutiful!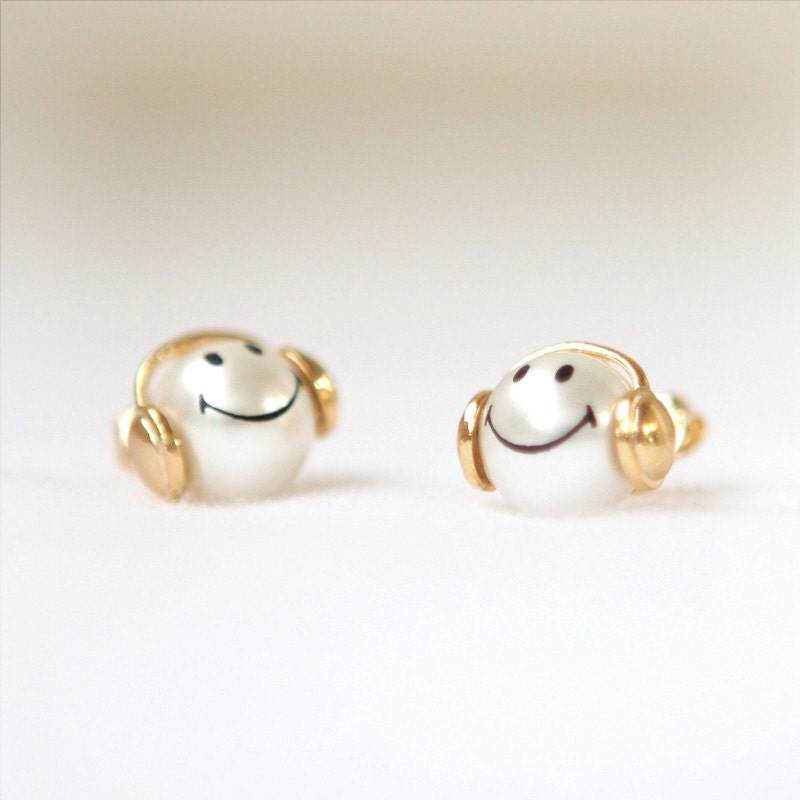 http://www.etsy.com/shop/laonato?ref=seller_info
I have not seen such awonderfully fresh look with pearl earrings in a long, long time!
I adore these! I'm hoping to put these on my christmas list! I think they are so bright and cheery and bound to bring a smile to those who spot these upon my divine ear-lobes! check out the shop as there are some beautiful pieces there!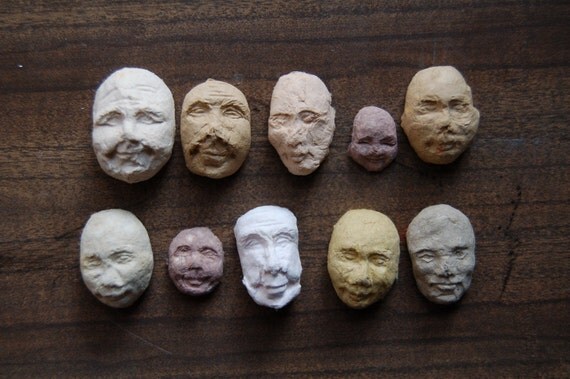 http://www.etsy.com/shop/KelseyPike?ref=seller_info
These are so strangely and beautifully haunting aren't they?
I'll let shop owner Kelsey Pike explain more -
"Seed faces are recycled paper pulp forced into a doll face mold, then stuffed full of organic, heirloom eatin' sprouting seeds!
In this batch, you'll get ten seed faces, in a variety of natural skin tones. The faces vary in age and gender, including a baby and a child.
To grow, simply soak in water for an hour or so, then place on top of soil, outside or in a pot. Within five days, you should have a little crop of sprouts to eat.
Each face contains an organic mixture of Clover, Dill, China rose radish, Daikon radish, Oriental mustard, Arugula, Fenugreek, Broccoli, Pink kale, Red and Green Cabbage from MoonlightMicroFarm.
A little cute, a lot weird. Have fun watching sprouts come through the faces!"
I can understand why there is high demand for these!
The gardeners in my family would love these and such a nice selection of seeds too! They are so unusual and playful and what more brilliant is Kelsey Pike runs a substainable papercraft shop - nice one and kudos to you!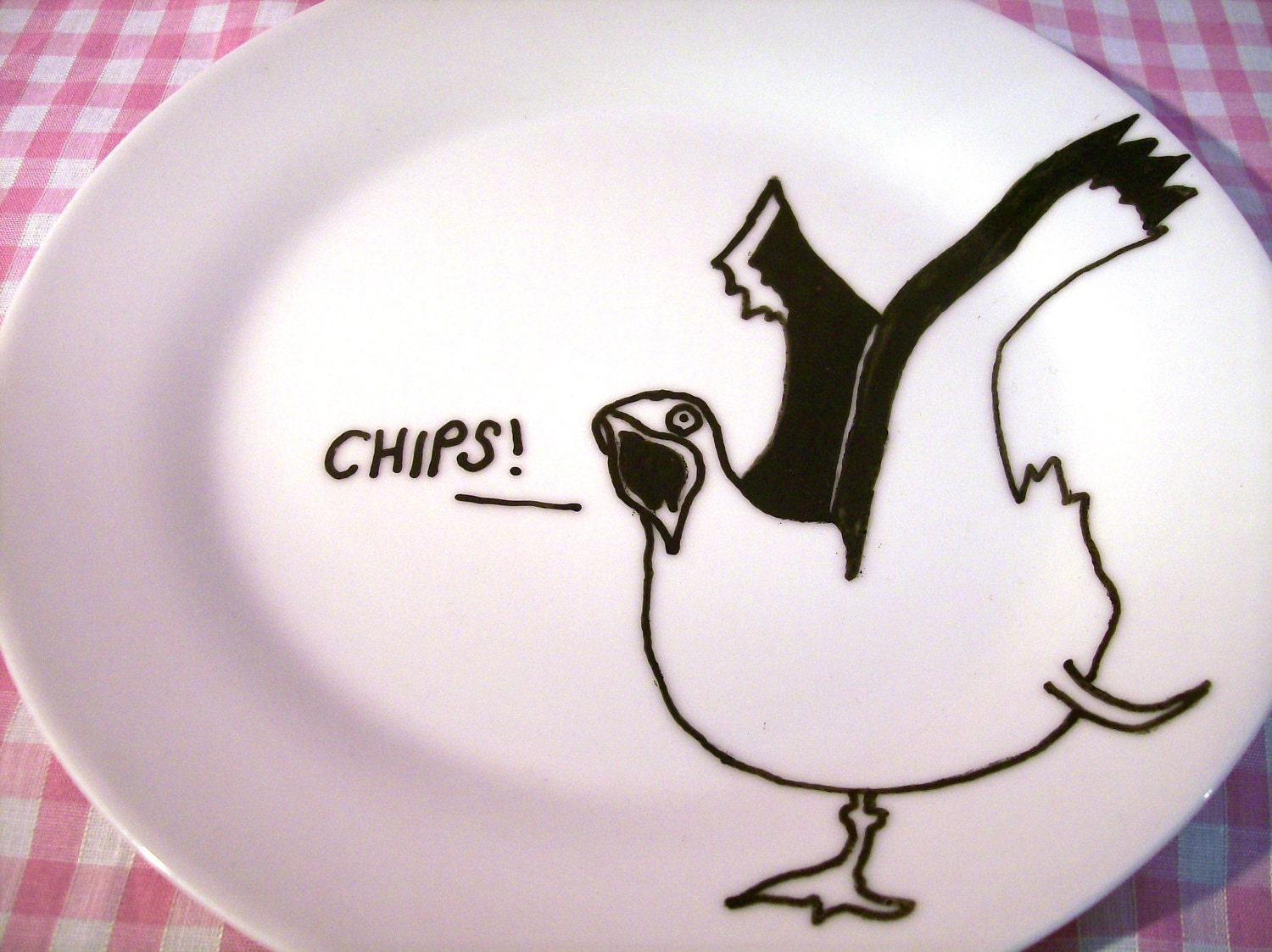 http://www.etsy.com/shop/BrightonCrock?ref=seller_info
If you are british or visited Britain then you know about seagulls like this one...the cheek of these birds are legendary! They will practically steal chips from you the moment you sit down to enjoy the view outside...if you're not careful! I love the humour and style this hand drawn illustration!
And according to Sarah James, "This decorative plate is probably scientifically proven to keep those hungry seagulls off your dinner. This is Brighton Crock's terrifyingly decorative porcelain plate, Seagull & Chips. Squawk, squawk, squawk..."
Lets hope so sarah, I want to eat my chips in peace from these pesky cretins!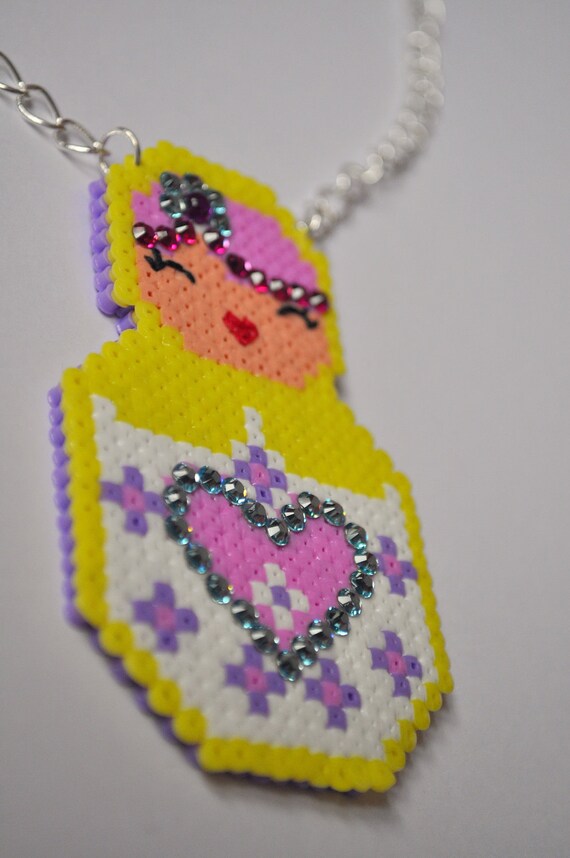 http://www.etsy.com/shop/Daisymooo?ref=seller_info
I love how bright and cheery this lovely necklace is! It made me smile and the perfect thing to wear on a dull wintery day!
An excellent anti-depression necklace I think!
And whatmore Daisymooo mission statement is "Our mission is to banish cream, boring, normal things from peoples homes!.....colour is good!!!"
Excellent! I couldnt agree more! I love the added sparkle to this piece!
Check out the shop for other really sweet and cheerful designs!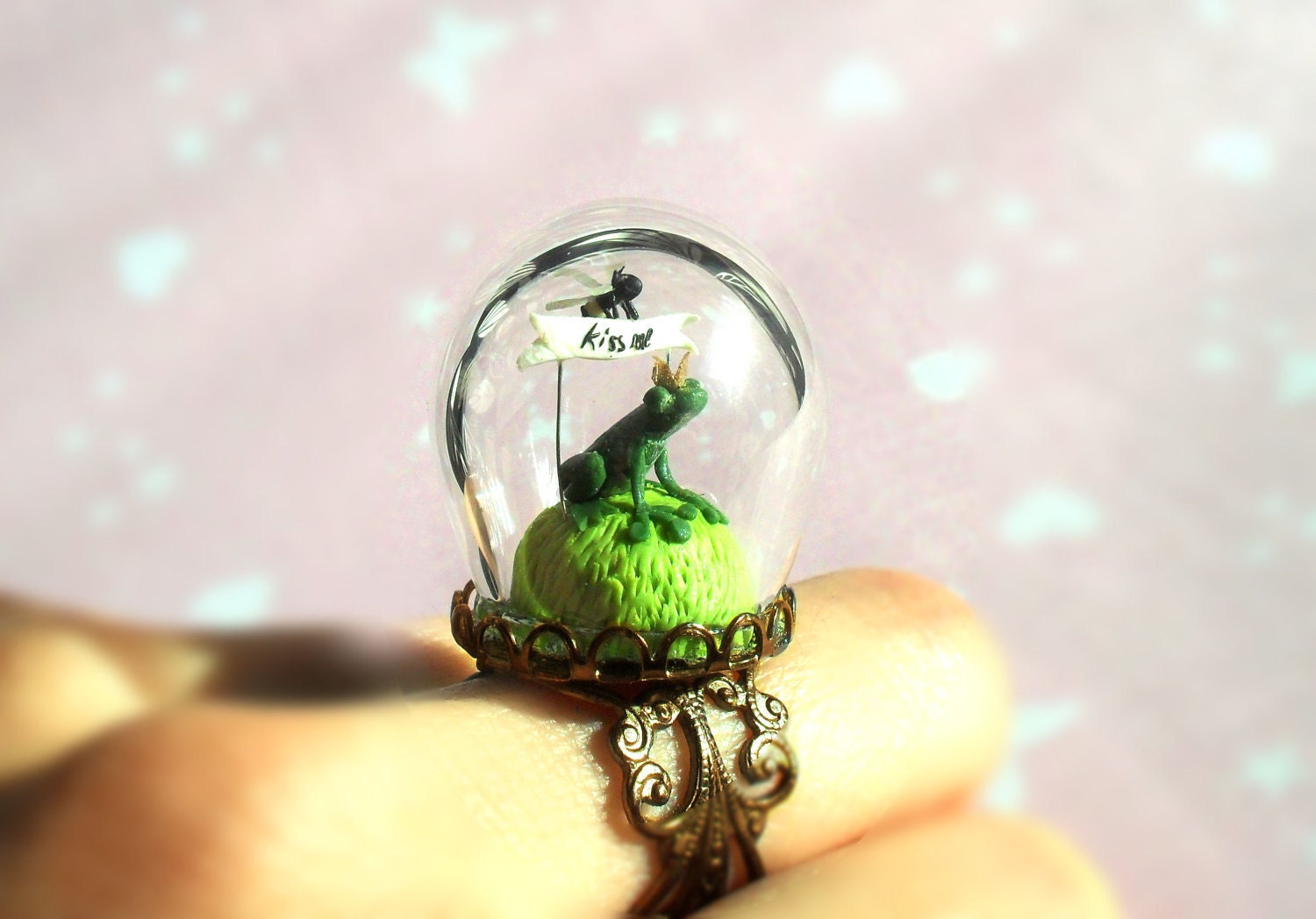 http://www.etsy.com/shop/HoKiou?ref=seller_info
Oh.....wow!.....How amazing!
My favourite animal of all times is frogs so this already had such an appeal to me but look closer! Look at the tiny attention to details!the little gold crown, the banner and tiny little fly!
Isn't this froggy so....kissable?!
I'm in awe of how beautiful this piece of jewellery is! So beautifully made!
Think you seen it all with plushies?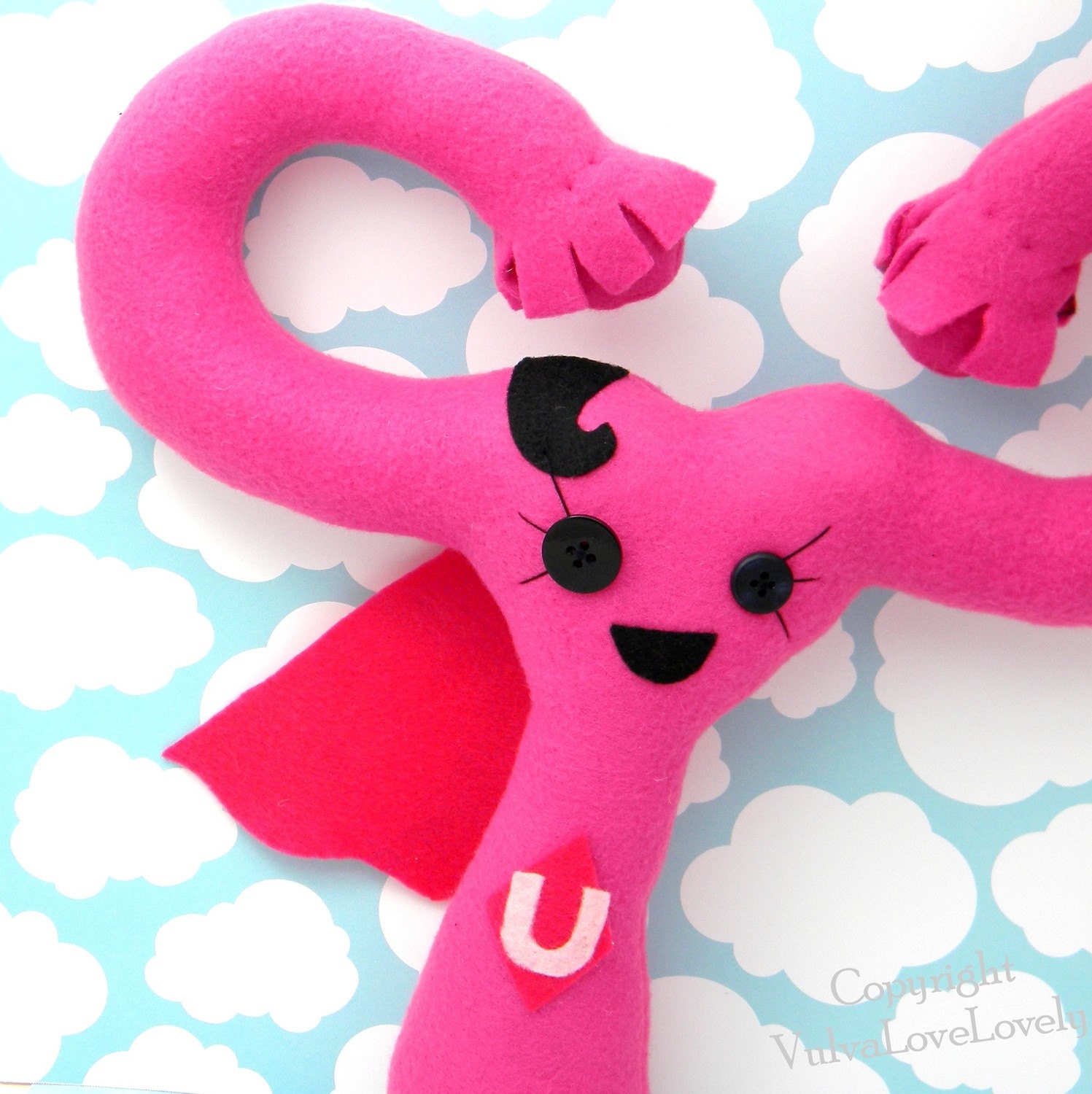 http://www.etsy.com/shop/VulvaLoveLovely?ref=seller_info
You Have now!
"My Uterus is a super hero, and now she's Super Cute!
Complete with cape and super hero curl."
Mustn't forget the super hero curl!
The shop VulvaLoveLovely has this to say "Porn Vulvas are like chimeras, they do not exist in the natural world. We use real models to show women there is no standard Vulva, they are all different and perfect as is. Bleaching is NOT required."
Well said! great of you to tackle this taboo subject straight on! Why not make something cute and share it with the world and spread a little girl-power at the same time? I'm open-minded about it!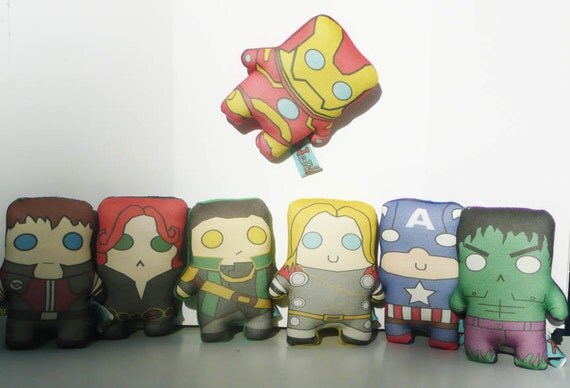 http://www.etsy.com/shop/Cyberscribe?ref=seller_info
Never have the whole cast of Avengers looked so cuddly cute!
I love how Iron-man is posed to be flying in the air - nicely done!
I seen a lot of Avengers Merchadise and crafted items but this is one of the better ones!
Check out the shop for the gentleman squid...which I have a funny feeling will appear on another craft share post since it's so awesome!
What a wonderful array of goodies hey?
It's hard to believe these are hand crafted, they look that amazing!
I really do respect and enjoy reading each shop's mission statements - you really do get to learn what the seller and the shop is about, what drives and inspires them and share their passion be it from substainable materials right down to Vulva-loving!
Full credit to you fellow craftsters!
I should be back in the next day or so with a special Halloween craft share! So keep an eye out for that!
Have you got something you want to share? please do!
Birdie Love
xxx