I'm in the mood of late for cute and sparkly, the bright and cheery and the colourful and smiley things in life!
which is why i bring to you this craft share to brighten up the day!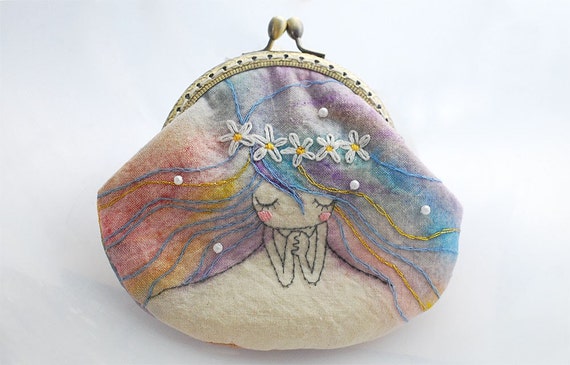 http://www.etsy.com/shop/lazydoll?ref=seller_info
How sweet is this? I adore it! Check out the shop for the hand painted garden birds purse! So beautiful! I can't stop admiring this purse!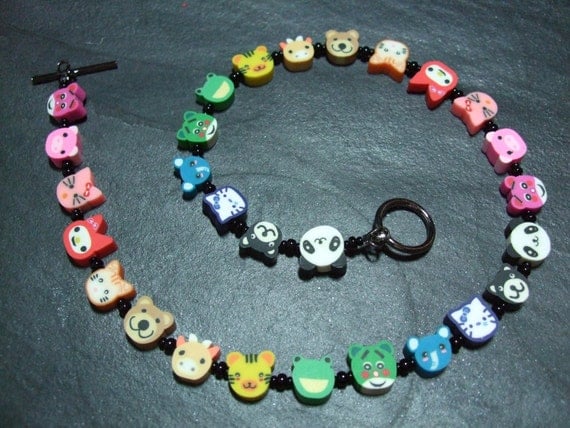 http://www.etsy.com/shop/KITSCHCREATIONS?ref=seller_info
I'm hoping to save up the coppers until after christmas so I can buy one or two necklaces from this shop, including this one...I just adore the colours and the cuteness of it all! I can get away with wearing this to work for a pop of colourful happiness in the dull working day! such wonderfully made from polymer clay! awesome job!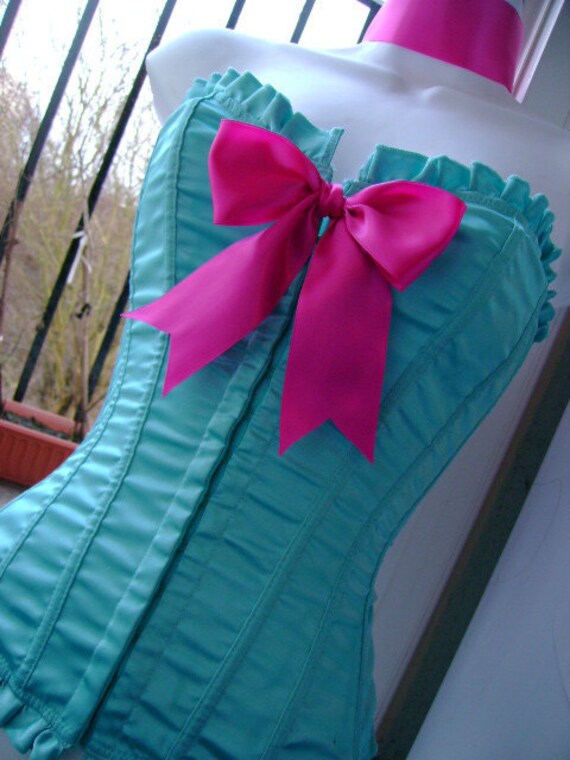 http://www.etsy.com/shop/ZombieBrideuk?ref=seller_info
I think the shade of blue with the pop of the pink ribbon makes this corset such a cutey!
"in excellent condition as this item has been reconditioned and made over by me :)
first hand dyed a beautiful shade of blue. then all bones have been replaced with good quality new flexible plastic boning and any holes or missing fastenings have been repaired or replaced to make this vintage item as good as new."
Nice Job Sparkleyes!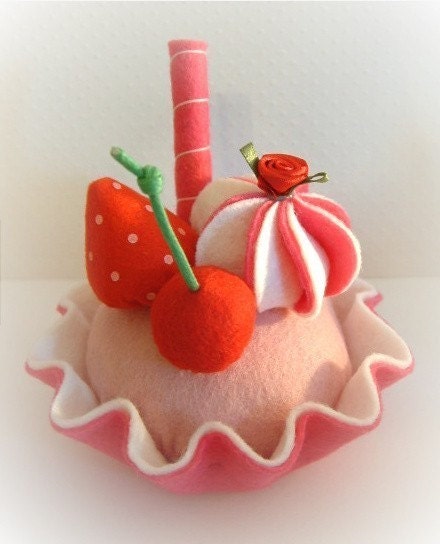 http://www.etsy.com/shop/nicolaluke?ref=seller_info
Nicola makes some amazing felt food and other beauties that I have long since admired. her attention to details on goodies such as these cakes is so amazing...look at the piped icing topped with the rose!
Really do check out the shop and admire the luscious goodies there! I love this little cake and I would even wear it as a wonderful little fascinator! what do you think? ;-)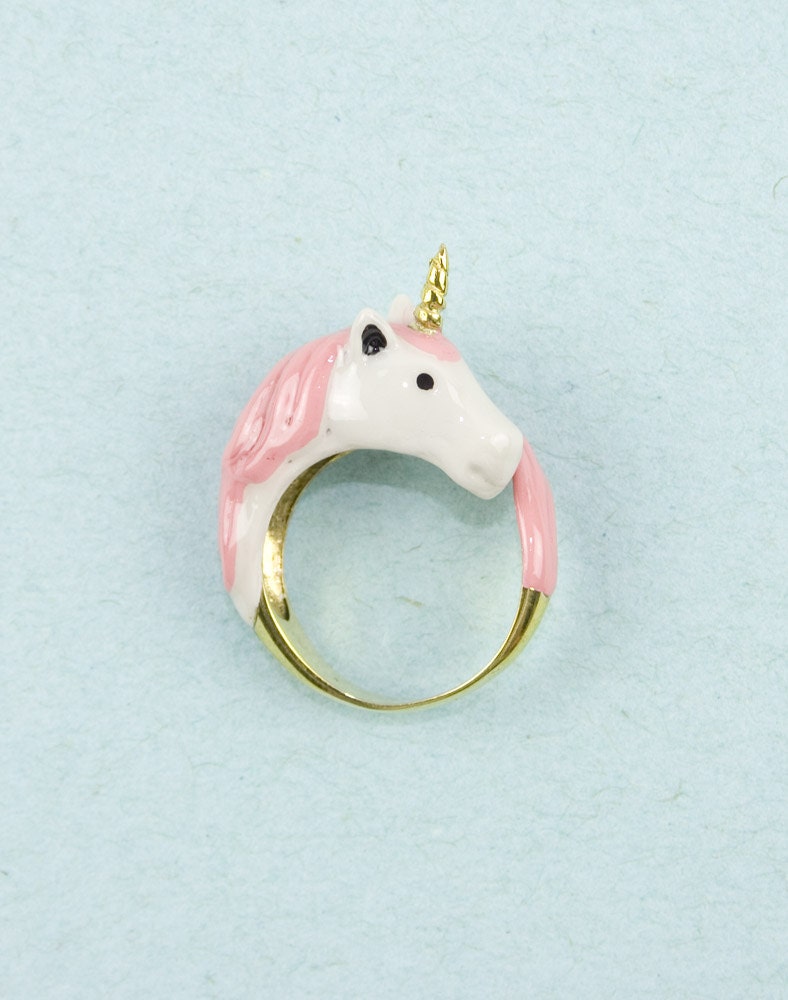 http://www.etsy.com/shop/Modernaked?ref=seller_info
I loved unicorns as a kid...they are real to me, ok?!
How sweet is this ring? The shop sells some beautiful pieces of jewellery but this one for me is the best!
http://www.etsy.com/shop/Cyanidekissx?ref=seller_info_count
I think the style of the dress is a classic but teamed with the fabric just makes this piece....AWESOME!
I swear i can make wardrobe space for this beauty....!
love, love, love!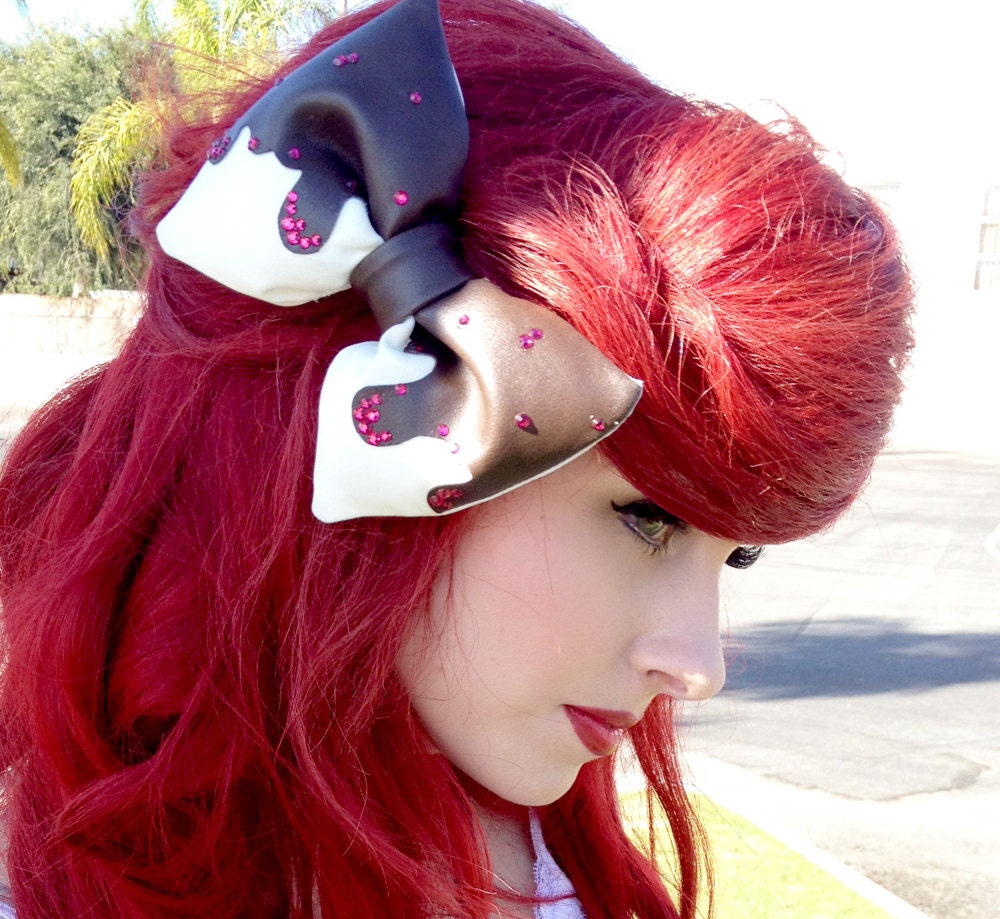 http://www.etsy.com/shop/CRSparkleGalaxy?ref=seller_info
I seriously can't help but drool when i see this luscious bow!
"Summer's sure to scorch, and what would be better than a perfectly yummy ice cream treat?! This bow isn't edible, but that's the great news! It's vanilla and milk chocolate melted goodness - with Swarovksi crystal raspberry sprinkles - is completely guilt-free! (Please don't try to eat this bow.)"
I can't promise i won't!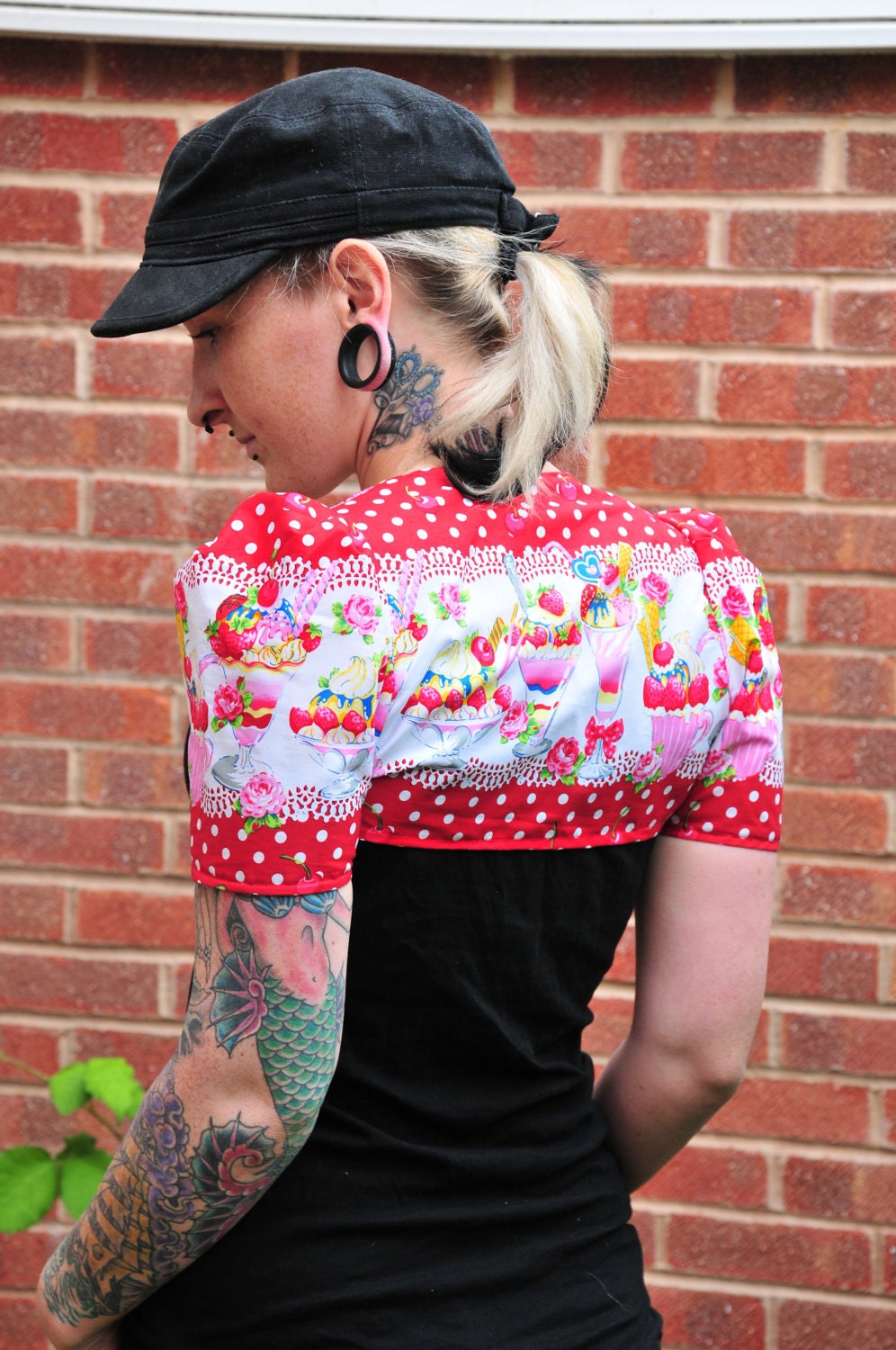 http://www.etsy.com/shop/missfitclothing?ref=seller_info
I've actually favourited quite a few things from thi shop on my etsy account (check it out if you don't believe me!) and this one is one of my all time favs from missfit clothing!
I love the lovely tattooed minx in this picture too!
still with me? haven't over-dosed from all the cuteness and fluff?
I love browsing beautiful things like these, they leave such a cheery feel with you and like i say with every craft share, these crafsters do an amazing job!
Birdie love
xxx