Hello!
Welcome back for part two of the Star Wars craft share!
Today is the 5th of May and things are about to take a darker turn as its officially the Revenge of the 5th and we are going to the dark side.....cookies or not!
These cushions are pretty awesome...the picture might not show it but each cushion print is made up of different technological print effects.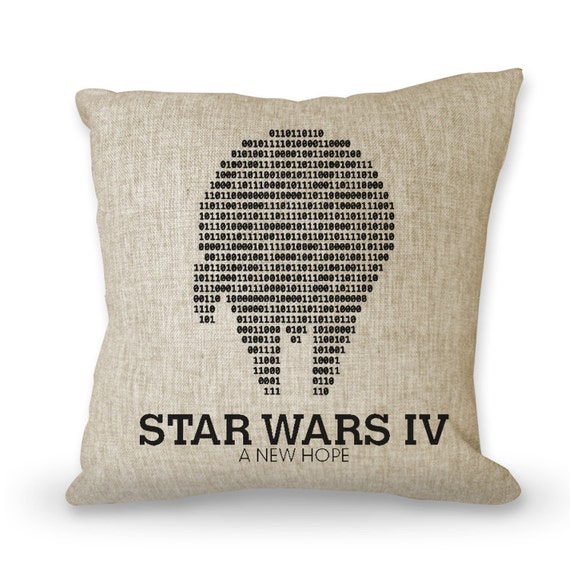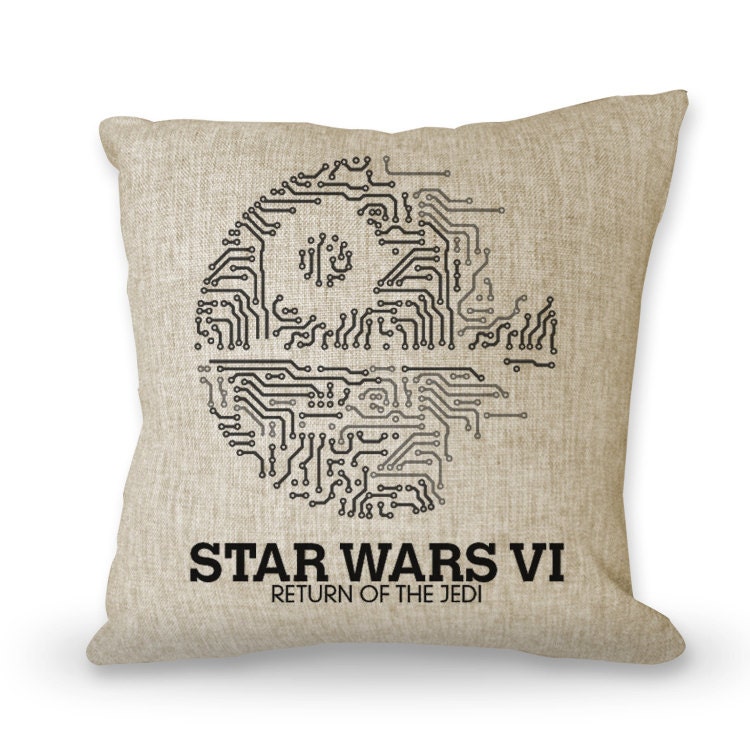 They actually have some pretty cool cushion covers in the shop that is worth a look around...I'm loving the Wolverine and Deadpool ones!
If your love for the Vadar knows no bounds then you might wish to show your affections by wearing him around your neck with this romantically stylish cameo necklace!
I love the dark colour scheme and the wonderfully opulent black frame!
That's no Moon!....
That's a whole bunch of Death Star Cupcakes!...and awesome ones at that too!

I LOVE Star Wars!!! My son is always asking for everything Star Wars, so I thought "Why not cupcakes too!" These are perfect for the Jedi in your family. Simply bake and frost (or buy, who's looking!!) your favorite cupcakes, then wrap them up and top them off with these PERFECT toppers.
Well Devany, let me congratulate you on your son's fine taste - he's okay in my books and a cool dude! Love the whole look to these babies! I be of two minds whether to preserve it or take a huge bite out of it!
Welcome to Lameasaurus! Join the dark side, we have ruffles.
With ruffles like that, you can sign me right up!
I know one could wear it to a cosplay event but darn, I would wear this every day and see who clicks and recognises who I'm dressed up as! Check out the other dresses in the shop (loving the Doctor Who Ten dress and I'm not even a fan of Dr Who!) It's worth mentioning there's 20% off if you buy two dresses!
There are many storm trooper clothing adaptations out there but I'm liking this Latex outfit!
I say every girl needs a little kink in her wardrobe! And I'm liking what I see here!
Even if you dont think latex is for you, check out the out other storm trooper variations outfits as well as the slickly cool star trek dress and the R2D2 body suit! I seen many latex creations and these are lovely and not at all tacky or slutty like some of the stuff I've seen!
Ooh hello ShhhCoutureLatex! You are only the next city away from me here in Plymouth! Lovely to see a local!
Now you can own and cuddle the coolest bounty hunter of all time in all his woolly yarn glory!
Isn't he adorable?
...Ehem...*deepens voice* I mean, isn't he so deathly scary and all that?...
Check out Adwoa's other knitted characters including Jawa, Queen Amidala who is my fav, and Walking Dead's Daryl!
I'm seriously in love with this pattern so much so, that I can already see myself stitching this up and hanging it in the entrance hall of my house, ready for a warm welcome!
The patterns in the shop are wickedly cool - I've already ear-marked the Evil Dead pattern for the hubby!
"When people ask you about your father simply flip up your shirt press it over your face and reply "Luke. I am Your Father"
I love this interactive t-shirt!
Kudos! What an excellent idea!
I can see drunk guys in the local pub staggering around with their t-shirts over their heads, crying out for Luke....!
....yeah.....
and on that note, lets end it with another random image of Darth Vadar riding a my little pony...
Well why the hell not?
Birdie Love as always!
xxx