Been browsing around all things geek and sundry and came across this little beauty...
Lets take a moment to take it all in......*takes deep breath*
You ok?
Howfreckingcuteisthis?! Haveyouseentheteenietiniestarbuttons?!
*pants*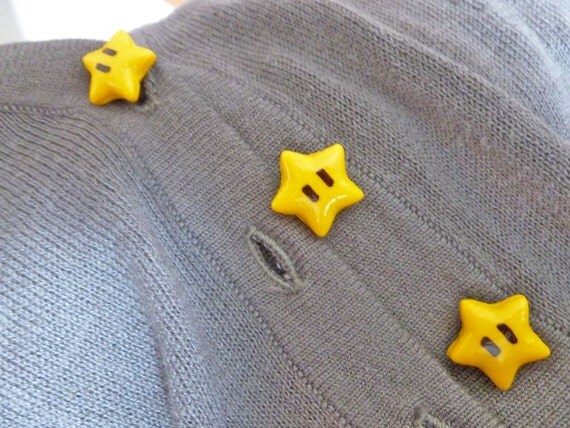 close up of cuteness!
awesomely done and I like how its simple and understated too - perfect for some subtle geekery when you can face that full on nerdery!
Birdie love
xxx