Coem with me on a magical crafty round-up for this week!
I have been looking around for wonderful chinese and japanese style hair ornaments to wear myself. As I have long hair, I been wanting to style more ornately and finish it off with a nice finishing touch and these wonderful hair sticks by theancientmuse are just divine! Check out the shop for other designs and finishes!
Awww how sweet...or should that be "tweet" is this little guy?
"This is an adorable English budgie or parakeet named Chirpie. She has poseable feet for gripping and sculpted nostrils and beak. This is a Full sized parakeet! "
Chirpie is beautiful! I love the wonderful finish and the beautiful thing that Gerry of Gourmetfelted does is animal portraits of your loved pets very much like this! such a beautiful idea!
From one animal to another, this hare is just amazing! I love his huuuuge ears and cute nose!
And in a wonderful, softly focus nod to taxidermy too, that remains sweetly nostaligic, not creepy with dead eyes fixated out at you!
Byjulia who make this hare, also makes some pieces she duds "textile art for the playful adult!" I like!
I do very much like her Rock Angel piece below...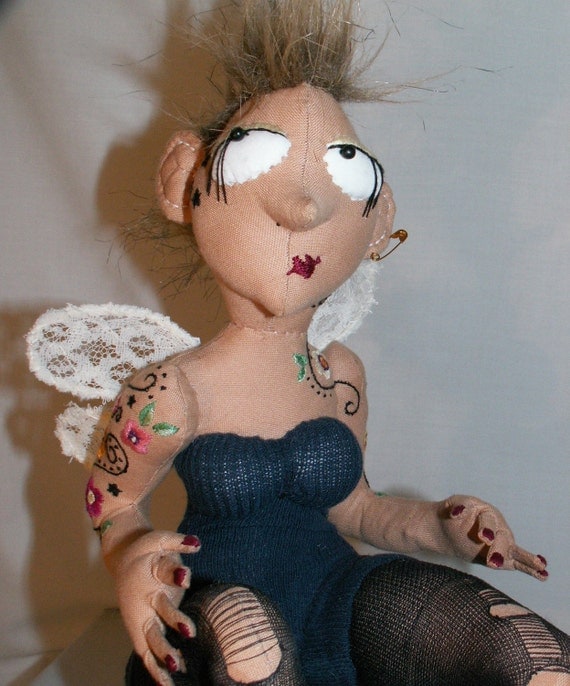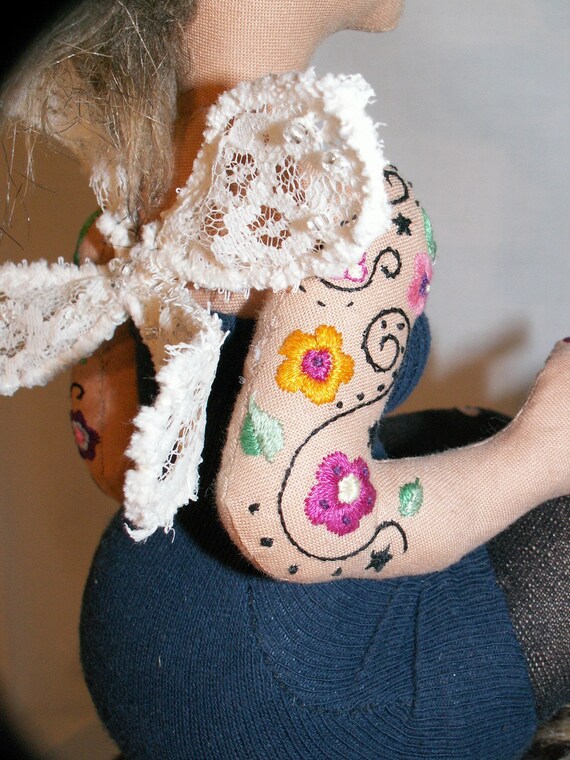 Such beautiful hand embroidery tattoos! I'm in love!
It looks like she had fun making these pieces!
Wow! I'm in awe!
"One of a kind entirely handmade statement necklace fully embroidered using bead embroidery & soutache. Joyful colors and high quality supplies, this necklace is the result of 115 hours work.
The central piece is embroidered with japanese seed beads, swarovski elements, and other kind of beads around a Unique ivory elephant cabochon."
115 hours! So, so beautiful! I cannot stop staring! If this was mine, I would neverget rid of it and bring it out every day to stare at it!
here's a close-up!...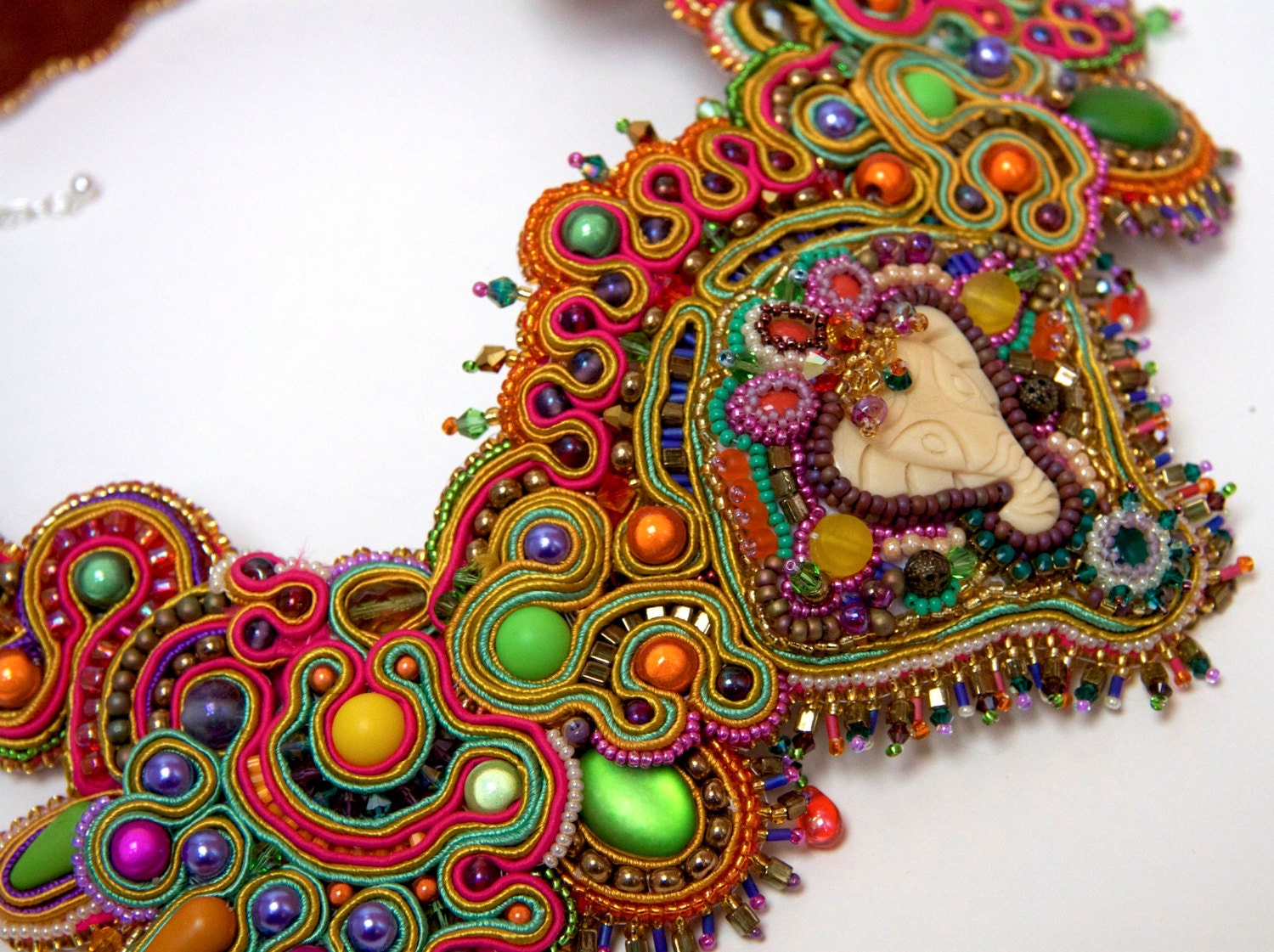 Amazing no?
Do make sure you take a moment to read
Jeanne's profile
, such a wonderful accident where she discovered her talent and I wish her well in all she does and creates! I'm now a fan and shall be closely watching!
"Second Shot and BotanyCo. Eyewear have come together to bring you one of a kind Bamboo Skate Shades. By combining the strength of bamboo with the artistic styling of 100% recycled skateboards we have created a unique piece of wearable art."
These certainly have a wow factor to them don't they? I love the frames! And the fact they are recycled from old skateboards is a bonus as if you're a regular reader, you'd know I promote awareness of recycling!
These are certainly my style!
At the moment, I'm on the look out for a nice watch. I'm a woman who rpefers mens watch designs and the ones I got my heart set on are the ones where you can the cogs and metal work as the face of the dial!
This is stunning for me!
Schimmel's shop have some beautiful watches here but I'm very much taken with this one!
Beautiful is it not?
These are stunningly unusual earrings arent they? Im used to seeing amethyst cut and presented in other ways but this wonderful cross cut edged in gold, really makes all those colours and textures pop!
So tactile and beautifully different!
what a wonderful little round up today hey? These craftsters as usual like the many I feature on this blog, have created some amazing pieces!
I hope you lied this round up as much as i did!
Birdie Love
xxx